Contact the Tennessee Tobacco QuitLine for Free Assistance to Stop Tobacco Use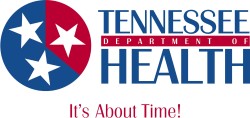 Nashville, TN – The Tennessee Department of Health encourages Tennesseans who use tobacco to take part in World No Tobacco Day, May 31st, by contacting the QuitLine to start their journey to a tobacco-free life. The Tennessee Tobacco QuitLine, 1-800-QUIT-NOW, provides free personalized, confidential counseling to help each caller set a plan for quitting use of cigarettes or other tobacco products.
The same help to stop tobacco use is also now available to state residents online at www.tnquitline.com.
"Too many Tennesseans die each year from preventable illnesses linked to tobacco use," said Health Commissioner Susan R. Cooper, MSN, RN. "World No Tobacco Day is the perfect opportunity for Tennesseans to embrace a tobacco-free lifestyle, and contacting the QuitLine is a great way to make the transition with the help of an expert."
According to the World Health Organization, tobacco use is the second leading cause of death worldwide, and is currently responsible for killing one in 10 adults around the globe. WHO says tobacco use is also responsible for the deaths of more than a half-million people who die from exposure to secondhand smoke; many of those deaths are among children. In Tennessee, heart disease is the leading cause of death, and cancer and stroke rank in the top five. Tobacco use is a contributing factor to all of these illnesses.
The Tennessee Tobacco QuitLine can help by connecting people who want to quit smoking or using other tobacco products with trained quit coaches to guide and support them through the quitting process. Individuals receive ongoing professional counseling via scheduled calls or online contact with a quit coach personally assigned to them. This confidential service is free and available to Tennesseans in both English and Spanish. The service is also available for the deaf and hard of hearing at TTY:  1-877-559-3816.
Research shows it takes most smokers at least seven attempts to successfully quit smoking. Many QuitLine clients say their quit coach was the key to their success.
"I have tried several times to quit," said Molly S. of Maryville. "My health coach is the one who has helped me the most. I know that I am quit for life now."
Molly celebrated her one year anniversary of quitting smoking on April 10th, 2011, after having smoked for 50 years. She says her quit coach still calls her.
"She was so enthused about my progress, and she was right with me all the way," says Beverly P. of Manchester about her coach. "Even though I never met her, I feel like I know her so well, and I didn't want to let her down. That was my motivation: I just didn't want to disappoint her. And I know I'm doing it for myself, too."
Really wanting to quit smoking or chewing tobacco is very important to the success you will have in quitting. Smokers who live after a heart attack are the most likely to quit for good; they're very motivated. Find a reason for quitting, before you have no choice.
Those contacting the QuitLine have complimentary access to relapse prevention techniques, printed resource materials, information on nicotine replacement therapies and other services to aid in the quitting process.
Call the Tennessee Tobacco QuitLine today at 1-800-QUIT-NOW (1-800-784-8669), or visit the website at www.tnquitline.com. The Tennessee Tobacco QuitLine is a statewide, toll-free tobacco cessation program made possible through the Tennessee Department of Health. There is no charge to callers for services and callers have unlimited access to a quit coach through the QuitLine. Hours are Monday through Friday, 7:00am until 10:00pm, Saturday 9:00am until 6:00pm and Sunday 10:00am until 4:00pm Central time.
Those with Internet access may join the QuitLine program online at www.tnquitline.com. Create your tobacco profile by answering a few questions, and trained coaches will create a quit program just for you based on your health, preferences and goals. Participants who enroll online will also work one-on-one with their quit coach on strategies for quitting tobacco for life.
Created by the World Health Assembly in 1987, World No Tobacco Day is an annual observance designed to draw global attention to the dangers of using tobacco and arm people with tools to claim their right to a healthy tobacco-free lifestyle.