Several State Parks and Natural Areas to Mark Event with Volunteer Activities and Hikes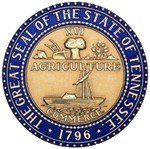 Nashville, TN – In conjunction with National Trails Day, Governor Bill Haslam has proclaimed Saturday, June 4th, Tennessee Trails Day – encouraging Tennesseans to join in several activities at Tennessee State Parks and Natural Areas.
"The state's greenways and trails not only provide many benefits to Tennesseans, they attract visitors from around the world – contributing to Tennessee's tourism industry and providing economic support to our communities," said Haslam.  "Tennessee Trails Day gives us an opportunity to celebrate those who have provided countless volunteer hours to create and maintain the trails we enjoy every day."
The Tennessee celebration coincides with the American Hiking Society's annual National Trails Day, which began in 1993 and is the largest single-day trails and outdoor celebration in the country.  Thousands of people are expected to get outside and participate in events at local, state and national parks, forests and other public lands from coast to coast.
"The department's Resource Management Division and Tennessee State Parks will be offering a wide variety of interesting activities across the state, including trail restoration, cleanup efforts and several guided scenic and birding hikes," added Environment and Conservation Commissioner Bob Martineau.  "Our main focus is to engage Tennesseans in appreciating and enjoying these public areas."
For a complete schedule of events and hike details, please visit the Tennessee State Park's website at www.tnstateparks.com/events/trailsday.  Please also find attached a complete listing of these planned activities.
All events are scheduled for Saturday, June 4th, and all times are local. Participants should bring water and food, and wear long pants, sturdy and appropriate footwear and work gloves. While most tools will be provided, some projects will require volunteers to bring specific items.  Some activities require reservations, so please call to ensure an opportunity to participate.
Tennessee's 53 state parks offer diverse natural, recreational and cultural experiences for individuals, families or business and professional groups.  State park features range from pristine natural areas to 18-hole championship golf courses. For a free brochure about Tennessee State Parks, call toll free at 1-888-867-2757. For additional information, visit our Web site at www.tnstateparks.com.
Tennessee also has 81 designated State Natural Areas throughout the state, covering approximately 120,000 acres of ecologically significant lands. More information about Tennessee's Natural Areas Program, including a complete list of all natural areas and scheduled field trips, can be found at www.tn.gov/environment/na/.
Since 1993, the American Hiking Society has set aside the first Saturday in June as National Trails Day, bringing together outdoor enthusiasts to participate in educational exhibits, trail dedications, gear demonstrations, instructional workshops and trail projects. It also provides an opportunity to recognize the many volunteers, land managing agencies and outdoor-minded businesses for their support in developing and maintaining trails.