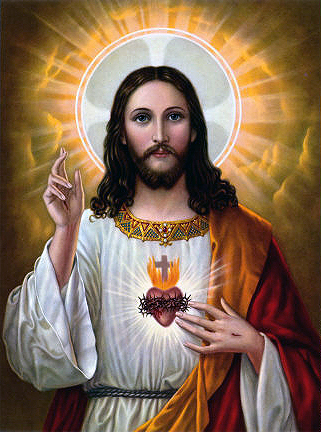 Because of some recent deaths of some friends, my thoughts have been about Heaven.  In the book of John Chapter 14, verses 1-6, it reads John 14:1-6
NKJV
"Let not your heart be troubled; you believe in God, believe also in Me. 
2 In My Father's house are many mansions; if it were not so, I would have told you. I go to prepare a place for you. 
3 And if I go and prepare a place for you, I will come again and receive you to Myself; that where I am, there you may be also. 
4 And where I go you know, and the way you know."
5 Thomas said to Him, "Lord, we do not know where You are going, and how can we know the way?"
6 Jesus said to him, "I am the way, the truth, and the life. No one comes to the Father except through Me.
These scripture are a picture of what its like in Heaven.  I believe that this is what it is like now in Heaven a place that God has prepared for us where there is no more pain or suffering.  We have a picture of what Heaven is going to be like when Christ sets his Kingdom up on earth and it is found in Revelation 21, verses 1-5. They read this way,
Rev 21:1-4
Now I saw a new heaven and a new earth, for the first heaven and the first earth had passed away. Also there was no more sea.
2 Then I, John, saw the holy city, New Jerusalem, coming down out of heaven from God, prepared as a bride adorned for her husband.
3 And I heard a loud voice from heaven saying, "Behold, the tabernacle of God is with men, and He will dwell with them, and they shall be His people. God Himself will be with them and be their God.
4 And God will wipe away every tear from their eyes; there shall be no more death, nor sorrow, nor crying. There shall be no more pain, for the former things have passed away."
NKJV
In these verses God has given us a glimpse into Heaven and what its going to be like to be with Him through all eternity.
He also gives us a picture of where those of us who have not accepted Christ as our Savior will be.  It is found in Revelation 20:15 and it reads "and whosoever was not found written in the book of life was cast in the lake of fire."
Brother Shep saying think about this.
If you're going you're growing…..Matthew 28:18, 19, 20
Sections
Commentary
Topics
Bible, Brother Shepherd, Christ, God, Jerusalem