Salary Increases coming after 4-year Wait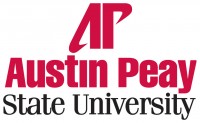 Clarksville, TN – The Tennessee Board of Regents (TBR) today approved an 8.8 percent tuition and fee rate for Austin Peay State University. Although APSU officials prefer that students not incur tuition increases, APSU's increase was the lowest among all TBR universities, community colleges and technology centers.
APSU President Tim Hall said, "We never want to put more financial burden on our students. However, we are fortunate to have the lowest increase among TBR institutions."
Middle Tennessee State University, Tennessee State University and Tennessee Tech University maintenance fee and tuition increases resulted in 9.8 percent increases. The University of Memphis will have an 11 percent increase. APSU students will pay $192.00 more each semester for tuition and maintenance fees.
Salary increases coming after 4-year wait
Along with the approvals for tuition increases, the TBR approved a 3 percent salary increase for all regular, eligible employees of TBR, effective July 1st. TBR employees have not received raises in four years, resulting in the loss of faculty and staff in recent months specifically due to the lack of competitive salaries, according to Hall.
"We have lost several talented, hard-working faculty and staff in recent months," Hall said. "These are the kind of people we want to keep because they have proven themselves as great assets to our mission, which is to provide an excellent academic experience to our students."
TBR institutions will be able to submit plans for additional increases in September to address compensation plans, salary compression issues and below market salaries if funds are available. APSU plans to provide its faculty and staff the minimum allowable increases, Hall said.
"We have the resources," Hall emphasized, "and we will use them to the full extent allowed to compensate our University personnel, who work diligently every day to provide our students an extraordinary academic opportunity."
For more information on the story, see: Tennessee Board of Regents Approves Tuition Rates, Compensation Plans