Billy Dunlop Park will be closed to the public July 10th-15th for Girl Scouts Day Camp and July 16th-22nd for Boy Scouts Day Camp.


Clarksville, TN – The weekly Clarksville Parks and Recreation Department Recreation Report provides Clarksvillians with a glimpse at the activities and events that are available from the Parks and Recreation Department for them to enjoy together as a family.
This weeks highlights include:
Clarksville Downtown Market
Jammin' in the Alley July 15th
Step Aerobics
Movies in the Park
Fall Adult Softball/Kickball Meeting Scheduled
Party in the Park
Local Hershey Track & Field Winners Excel at State Competition
Clarksville Downtown Market
Come down to Public Square from 8:00am to 1:00pm. Saturday for the Clarksville Downtown Market. The market features fresh, locally grown produce, nursery stock, handmade craft items and other seasonal commodities. You can also find baked goods, home décor items, seasonal flowers and more! Don't forget to stop at the Parks & Recreation booth to cast your vote to select Clarksville's Downtown Market as "America's Favorite Farmers Markets".
Jammin' in the Alley July 15th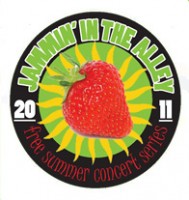 The City of Clarksville together with U.S. Bank will soon be Jammin' in Strawberry Alley for the third time this season. Join us on Friday, July 15 for Jammin' in the Alley's fourth year in downtown Clarksville.
Step Aerobics
The Crow Community Center began a new Step Aerobics session of classes this past Tuesday, June 28th. Classes will continue to meet each Tuesday and Thursday from 6:00pm to 7:00pm for 10 weeks. Cost is just $20.00 for the entire session or $3.00 per class. For more details about this and other programs at the Crow Community Center, please call 931-647-3071.
Movies in the Park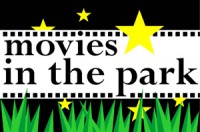 Join us for the next Movies in the Park event, featuring the hit movie, "Field of Dreams," on Saturday, July 9th, at Heritage Park Soccer Fields. All movies start at dusk with pre-show activities beginning an hour prior. Admission is free. Be sure to visit, www.parksafterdark.com, now until July 30th to vote on the People's Choice movie. The movie with the most votes will be shown October 8th.
Fall Adult Softball/Kickball Meeting Scheduled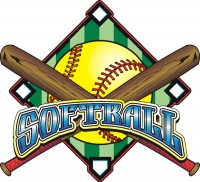 Adult Softball and Kickball league registration begins soon with an organizational meeting being held for coaches at 3:00pm July 9th at Burt-Cobb Community Center, 1011 Franklin Street. All adults interested in playing and/or coaching are encouraged to attend.
Party at the Skate Park
Summer is here and school is out, so grab your friends and come "Party in the Park" from 5:00pm to 9:00pm July 23rd at Heritage Park Skate Park. This event is part of our summer series just for teens! Each month from June to August, an event is held at different location for teens to enjoy music, games and more in a safe environment. The events are free and open to teens 15 to 18.
Local Hershey Track & Field Winners Excel at State Competition
The State Hershey Track and Field Competition was held June 25th in Murfreesboro. Two of our local competitors placed in the events. Melanie Stevens took first place in both the 400 and 800 meter races, while Bethany Rich was first in the standing long jump. Congratulations to you both!
The first- and second-place athletes in the local competition, held May 14th at Kenwood High School, advanced to the District Hershey Track and Field Competition in Dickson where they were they advanced to the State Competition in Murfreesboro. Hershey Track and Field gives young athletes a chance to showcase their skills in track and field, long jump and softball throw.