Owner Celebrates with Free Subs for Susan G. Komen For the Cure® Donation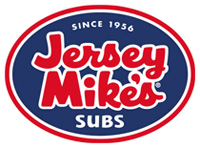 Clarksville, TN – Jersey Mike's Subs will open its 25th store in the Nashville market next week.  Jersey Mike's owner Jeff Horn knows the importance of community relations and will celebrate his new ties with the area during his grand opening on July 20th.
To commemorate the event, the new restaurant, located at 2808 Wilma Rudolph Blvd., is hosting a 5-day fundraiser from Wednesday, July 20th through Sunday, July 24th, with proceeds supporting Susan G. Komen for the Cure®.  Anyone who has a fundraising coupon can get a free regular size sub with a minimum $1.00 contribution. More than 5,000 coupons are being distributed throughout the community.
"One in eight women in the United States will be diagnosed with breast cancer in her lifetime," said Horn. "I would like to invite the entire community to join with us during our grand opening celebration fundraiser for Susan G. Komen.  The fight against all forms of cancer is very important to me, particularly the fight for a cure for breast cancer. My mother-in-law is a breast cancer survivor and I want to do all that we can to help find a cure."
In May, Jersey Mike's launched a six-month national fundraiser, "Mike's Way to a Cure®," benefiting Susan G. Komen for the Cure.  A percentage of sales of specially branded plastic cups as part of a "Pink Ribbon Combo" or of individual fountain drinks is donated to the charity. One hundred percent of sales of "Mike's Way to a Cure" T-shirts also go to Susan G. Komen for the Cure.
"Nashville has welcomed Jersey Mike's enthusiastically and we are honored to open our 25th location in Clarksville," said Peter Cancro, Jersey Mike's Founder and CEO. "This is Jeff's fourth location.  He is an excellent neighbor, committed to serving the best sub sandwich out there and dedicated to helping his local community."
Store hours are 10:00am to 9:00pm, seven days a week. You can contact this store directly at 931.245.0961.
About Jersey Mike's
Jersey Mike's, a sub sandwich franchise with more than 500 stores open and under development nationwide, has a long history of community involvement and support.  Started at the Jersey Shore in 1956, Jersey Mike's serves authentic East Coast-style subs on fresh baked bread – the same recipe it started with over 50 years ago.  The company's mission is to bring its customers the highest quality, freshest made sub in the industry and give back to the communities in which it operates. A store locator and franchise information for Jersey Mike's can be found at www.jerseymikes.com.
About Susan G. Komen for the Cure®
Nancy G. Brinker promised her dying sister, Susan G. Komen, she would do everything in her power to end breast cancer forever. In 1982, that promise became Susan G. Komen for the Cure, which is now the world's largest breast cancer organization and the largest source of nonprofit funds dedicated to the fight against breast cancer with more than $1.9 billion invested to date. For more information about Susan G. Komen for the Cure, breast health or breast cancer, visit www.komen.org or call 1.877.GO.KOMEN.