APSU Expands Opportunities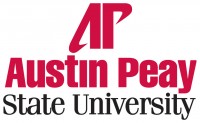 Clarksville, TN – More Austin Peay State University students are studying abroad.
During the 2010-11 academic year, 132 APSU students took a course or pursued a study-abroad program outside the U.S. That's up from 88 students in 2009-10.
"That's a significant increase," said Tina Rousselot de Saint Céran, coordinator of International Education at APSU. "I'm seeing about five students a day on average, and while that keeps me busy, I would like more in my office."
Now, APSU wants the growing trend to continue, making sure even more students know about the opportunities in and benefits from studying abroad with APSU's new initiatives.
Currently, APSU is charting new territory by working with academic departments and international partners to develop more study-abroad options in general education and high enrollment courses. This fall, a new faculty grant will be available to provide financial support for the development of new international course options. For example, an APSU student needing to take an introductory course in world literature or biology can elect to study Shakespeare in London or the diversity of life in the rainforest of Costa Rica.
"The purpose is to create international options in courses that meet the academic needs of the vast majority of APSU students," Rousselot said.
Many students, however, often disregard studying abroad because they feel they cannot speak the language in the host country and as a result would not be able to take coursework in their degree programs while abroad. With APSU now a new member institution of the International Student Exchange Program (ISEP), language is no barrier.
"You can study physics in China and take the course in English," Rousselot said. "We search by major for a list of courses at member universities where you could go but take the course in English.
"We haven't offered such a wide variety of courswork taught in English before, and I think many students think they have to be extremely fluent in a foreign language to go abroad. Hopefully, ISEP can help dispel this belief and we will see more students taking advantage of the opportunity to study abroad."
The ISEP is a network of more than 300 colleges and universities across the globe that cooperates to provide affordable access to international education. Membership in this program allows APSU students to study abroad in various academic disciplines for a full semester or a year in 50 countries worldwide.
And, of course, the APSU campus community benefits when an exchange student studies at The Peay.
"When we send a student, we receive a student, although the incoming student doesn't have to be from the same country where an APSU student goes," Rousselot said. "This helps to diversify the exchange student population on our campus, and our students are exposed to new beliefs and cultural values."
For more information on all of APSU's international education offerings, contact Rousselot de Saint Céran at 931.221.6851 or .