Clarksville, TN – This morning around 7:00am, Fred Emile Berquez Jr walked into the District 1 Detective division and turned himself in. But, not before he used up all the money from the bank robbery, saving enough money to be able to return to Clarksville.
After the bank robbery, Berquez paid three months rent that he owed and then headed to CDE to pay his electric bill.  He returned home and settled in for the evening. Once he saw all the media publicity, he realized that his time to get away was very limited.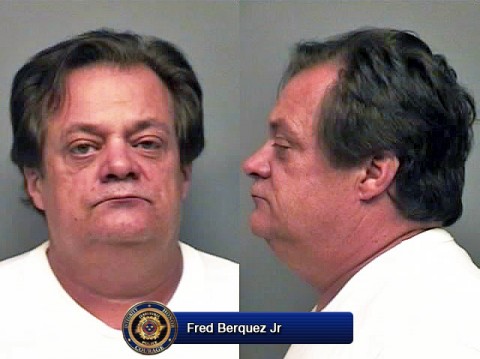 He put the money in his wife's car with plans to head to Mexico, but needed a passport. He departed for Paducah, without his family's knowledge, with the intent of obtaining a passport. He checked into a hotel and contacted his spouse. After speaking with her, he realized that he would have to return to Clarksville.
He had already spent a large amount of the stolen money and decided that he might be able to recoup some of it by gambling at the casino boat. That idea did not work out so well and he lost all of the remaining money except for $100.00 which he used to get back to Clarksville and turn himself into Police. As you can see from the booking photo, Berquez had dyed his hair and shaved.
Fred Berquez Jr
Name: Fred Emile Berquez Jr (W/M)
DOB: 12/14/1960
Given Address: 67 East Fort Drive, Clarksville, TN
Arresting Officer: Jeffrey Lucenti
Booked Into: Montgomery County Jail
Charged With: Aggravated Robbery
Bond: $25,000.