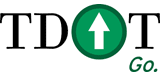 Nashville, TN – Tennessee Department of Transportation contract crews will reduce Interstate 40 West in Davidson County to one lane this weekend in order to perform repairs to the Elm Hill Pike Bridge that crosses over I-40 at mile marker 217, which is located between the Stewarts Ferry Pike and Donelson Pike exits. 
I-40 West at mile marker 217 will be reduced to one lane from Friday, September 16th, 2011 at 11:30pm until Saturday, September 17th at 11:30pm.
This weekend's 24 hour lane reduction is necessary to complete repairs to the overpass, which was damaged after being struck by an oversized vehicle.
Lengthy westbound delays could result from the lane closures. Motorists are advised to plan ahead and seek an alternate route around the work zone, particularly those heading to Nashville International Airport from locations east of the closure.
Law enforcement officers will be on-site in the work zone to provide traffic control as the work is being completed. TDOT also asks drivers to use caution, reduce their speed and be alert to changing traffic conditions in work zones across the state.
For more information on TDOT construction project activity visit the TDOT SmartWay web site at www.tn.gov/tdot/tdotsmartway/.  Travelers can also dial 511 from any land-line or cellular phone for travel information or can follow us on Twitter at www.twitter.com/TN511 for statewide travel information or www.twitter.com/Nashville511 for traffic information in the Nashville area.
Motorists are reminded to use all motorist information tools responsibly. Drivers should refrain from texting, tweeting or using a mobile phone while operating a vehicle. TDOT advises drivers to "Know before you go!" by checking traffic conditions before leaving for their destination.