Success of first-year effort receives National Recognition
Clarksville, TN – The Corporation for National and Community Service (CNCS) announced today that Hands On Nashville's Hands On Clarksville program has been awarded a $25,000 September 11th National Day of Service and Remembrance 10th Anniversary Challenge grant. With these funds, Hands On Clarksville's 9/11 program, called Serve to Remember, will be supported through 2014.
Hands On Clarksville's service effort was selected because it connected 890 volunteers with diverse community-enhancing projects between September 1st and 11th, 2011. That's 48 percent more volunteers than organizers initially anticipated. «Read the rest of this article»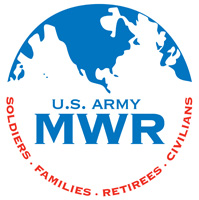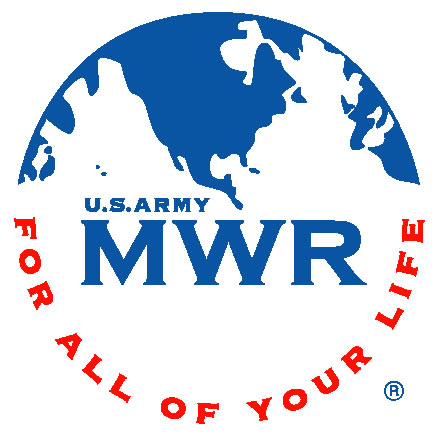 Fort Campbell, KY – Get a peek at the most recent tween and teen trends as you watch them strut their stuff on the runway during the Teen Club 24/7 and Eagles Middle School Program annual fashion show.
This event will feature local youth sporting the hottest new clothes while showing off their personal style. The Fashion Show will be held at Wilson Theatre at 6:00pm on Saturday, October 15th. The cost is $2.00 per person for ages 5 and older; 4 and under is Free!
For more information about the Fashion Show, please call the Teen Club 24/7 at 270.956.1203/1031.
APSU Sports Information: APSU Golf

Louisville, KY – Austin Peay State University men's golf team is tied for fifth at Louisville's Cardinal Collegiate, after first-round action, Monday.
Overnight and early morning rain turned the event into a 36-hole tournament, forcing opening-round play to be suspended until the afternoon. The 18 teams will finish the tournament with an 18-hole final round, Tuesday.
«Read the rest of this article»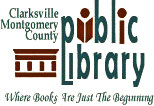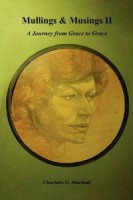 Clarksville, TN – Charlotte O. Marshall, frequent contributor to the Cumberland Lore section of the Leaf-Chronicle and local author will be speaking about her book, "Mullings and Musings II" in the alcove next to the glass meeting room at the rear of the library at 2:00pm on Saturday, October 1st, with a book signing afterwards. «Read the rest of this article»
APSU Sports Information: APSU Golf

Edwardsville, IL – Despite a disappointing performance, Austin Peay State University women's golf team finds itself in fourth place after the first round of the SIUE Intercollegiate, sponsored by Double Tree.
«Read the rest of this article»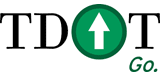 Montgomery County, TN – Work to resurface SR-12 / Ashland City Highway from the Cheatham – Montgomery County Line to Big McAdoo Creek, will begin on Thursday, September 29th.
Milling operations will begin Thursday and last until approximatley Tuesday, October 4th, with paving operations to follow starting, on or around, Wednesday, October 5th. «Read the rest of this article»
Story by Spc. Michael Vanpool
101st Sustainment Brigade, 101st Airborne Division (AA) Public Affairs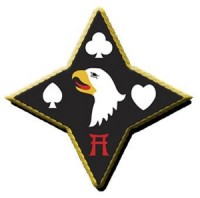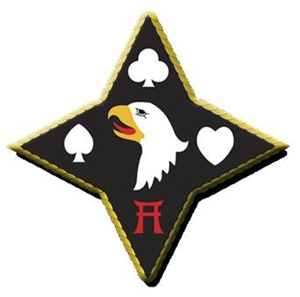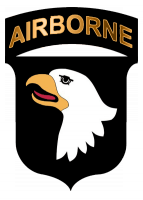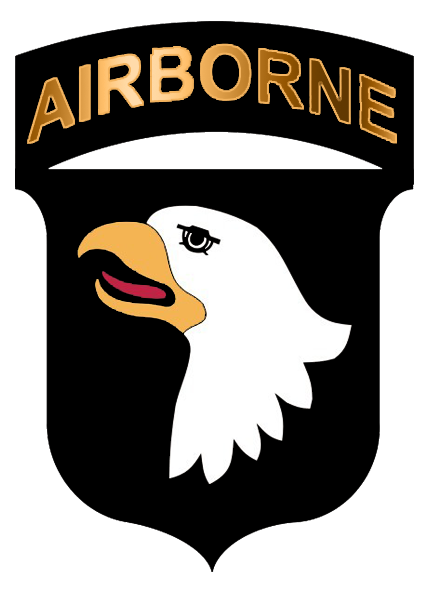 Bagram Airfield, Afghanistan – Staff Sgt. James McCullough deployed to the Persian Gulf with the 101st Airborne Division in support of Operation Desert Storm nearly 21 years ago. His son, Ryan, was born the day after he arrived back from his combat tour.
Fast forward to Operation Enduring Freedom in Afghanistan: James and his first son, Spc. Ryan McCullough, are both providing convoy security in the same unit, the 1138th Transportation Company, a Missouri National Guard unit attached to the 142nd Combat Sustainment Support Battalion, 101st Sustainment Brigade.
«Read the rest of this article»


Clarksville, TN – Happy dogs and their owners are encouraged to come to this year's Bark in the Park on Saturday, October 8th from 1:00pm to 3:00pm at Clarksville's Bark Park located at Heritage Park (Corner of 101st Airborne Division Parkway and Peacher's Mill Road).
«Read the rest of this article»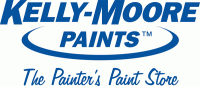 Clarksville, TN – Painting your home is something that you want to do right the first time. Many people choose to do the job themselves, while others simply hire someone else to do it for them. The one area you don't want to skimp on is the paint. You want the best quality paint  for the best price.
This is something a brand new Clarksville based business, Cumberland Paints & Supply is ready to help you with. They are the first Kelly-Moore Paints dealer east of the Mississippi River. If you have lived west of the Mississippi you have most likely already heard of, or used Kelly-Moore Paints.
«Read the rest of this article»
Just when I make a statement that there are no real statesmen left, Lamar Alexander jumps up to remind me he is still on the scene.
Tennessee's senior senator has stepped down from his leadership role in the Republican Senate leadership as a move of principle over politics. How encouraging! «Read the rest of this article»