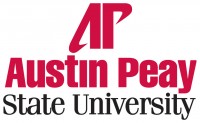 Clarksville, TN – In August of 2010, the Austin Peay State University Department of Agriculture had the unfortunate designation as being both a small and growing program within the University. Its student population had increased by about 20 percent in two years, but the department only had three full-time faculty members.
"We needed an additional faculty member to help us teach the increase in students, but late that summer, I was getting word we might not get a new position," Dr. Donald Sudbrink, chair of the APSU Department of Agriculture, said. "Then we received this wonderful donation, and so many positive things happened in rapid succession. It was a game changer for us."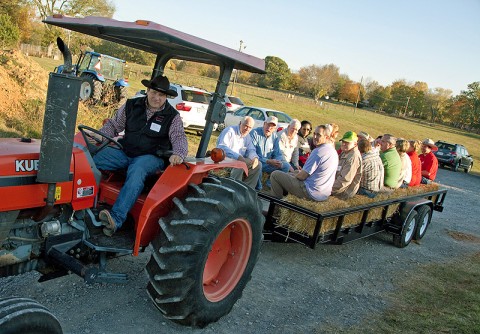 The donation was a gift of 60 registered Angus cattle and three bulls by APSU alumnus Marshall Ross ('64). It was the second major gift he'd presented to the department, following his 2008 donation of 16 Belted Galloway cattle.
The donations drastically increased the department's capabilities in offering hands-on animal science courses and also allowed APSU to hire Dr. Rodney Mills, assistant professor of agriculture, to teach those classes. In addition to his teaching responsibilities, Mills oversees the genetics and breeding program of the cowherd with the goal of building upon this foundation to produce high-quality, functional cattle that can be marketed to local producers.
Last week, the department invited local farmers, alumni and APSU supporters to the University's Environmental Education Center, also known as the APSU Farm, for the Preserving the Pride event, to celebrate Ross's gift and to show how it will continue to allow the department to grow.
"Contributing like that to the University has such a long-reaching impact," Vonda St. Amant, senior development officer at APSU. "It changed our agriculture department."
During the dinner and reception, Sudbrink unveiled plans for a new multipurpose animal science facility at the farm. The proposed facility would include a lab and animal handling facility with the capabilities to conduct and demonstrate modern livestock breeding techniques, such as artificial insemination, embryo transfer, palpation, estrus detection and semen collection. The proposed lab would also be able to house up to 48 students for teaching purposes.
"For us, we're preserving not just the cattle genetics but also increasing agricultural education opportunities for our students," Sudbrink said.
The proposed facility is still in the early development phases, with funding and approvals still pending. But donations such as Ross' have allowed the department to dream big and expand its offerings within this community.
For more information on the donations or the proposed animal science facility, contact the APSU Department of Agriculture at 931.221.7272.