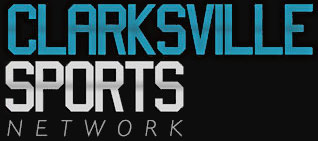 Clarksville, TN – Rossview High School lost on the final day of its New Year Basketball Bash on Thursday, losing to Hunters Lanes 64-43. The Hawks beat Gatlinburg-Pittman on the first day Wednesday at Rossview. Both Kenwood and the Hawks beat GPHS an both lost to Hunters Lane, which is now 13-2 on the season.
Rossview kept it close in the first quarter and trailed 11-10. But Hunters Lane took control in the second quarter and pushed to a 27-18 lead at halftime. The Hawks' deficet grew to 45-30 at the end of the third and Hunters Lane outscored them 18-13 in the last quarter.
Rossview falls to 4-8 with the loss.
The Hawks were led by Anfernee Lisenbee's 10 points. Kyle Weldon was next with nine points.
Hunters Lane was led by Billy Hughes' 13 points, Stephen Daniel's 12, Darrious Kinnard's 11 points.
Hunters Lane High School 64, Rossview High School 43
Rossview      10        8          12        13     — 43
Hunters Lane 11        16        19        18    —  64
Rossview: Anfernee Lisenbee 10, Kyle Weldon 9, Aaron Merriweather 7, Taylor Wood 6, Landon Keatts 3, Brandon Miller 2, A.J. Nixon 2, Kris Carson 1, Venn Biter 1
Hunters Lane: Billy Hughes 13, Stephen Daniel 12, Darrious Kinnard 11, Antonio Head 9, Javon Warfield 9, Howard Clifffe 4, Jordan Nelson 4, Robert Curry 2
Photo Gallery