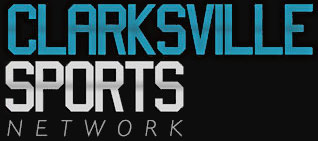 Clarksville, TN – Clarksville High needed and overtime to do it, but the Wildcats held off Kenwood 70-66 in the Boys District 10-AAA Tournament third-place game Tuesday night at Northeast High School.
With the win, the Wildcats (20-10) move on to play Hendersonville (18-11) the second place-team out of District 9-AAA there in a Region 5-AAA game at 7:00pm. Saturday.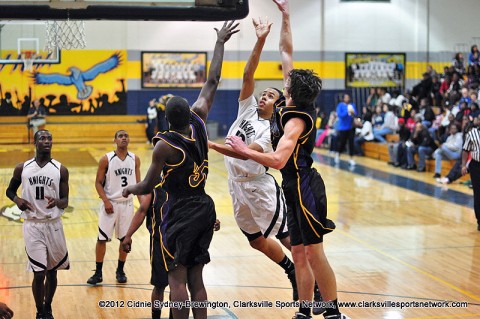 Kenwood (21-8) also advances to the Region 5-AAA quarterfinals and as the fourth-place team in 10-AAA, will take on 9-AAA champion Beech (24-6) there Saturday at 7:00pm.
Clarksville High was led by Drake Young's 21 points.
Kenwood was led by Daniel Norl's 19 points.
Kenwood led 46-37 at the start of the fourth quarter, but Clarksville outscored the Knights 16-7 to comeback to tie it at 53-all at the end of regulation.
The Wildcats won the overtime 17-13.
District 10-AAA All-Tournament Team
Kenwood: Daniel Norl, DeAndre Lisenbee
Clarksville High: Daijon Williams, Drake Young
Dickson County: Tyler Spicer, Caleb Tuck, JaQuan Lewis
Northeast: Myron Poydras, Jalen Baker, Mike Pardue, Anthony Longstreet, Alex Poythress
Box Score
Clarksville High 70, Kenwood 66, OT
| Box Score | 1 | 2 | 3 | 4 | OT 1 | FINAL |
| --- | --- | --- | --- | --- | --- | --- |
| Clarksville High | 21 | 7 | 9 | 16 | 17 | — 70 |
| Kenwood | 9 | 23 | 14 | 7 | 13 | — 66 |
Clarksville High 70
| Player | Points | FGs | 3pts | FTs |
| --- | --- | --- | --- | --- |
| 4 Eric Holmes | 13 | 0 | 0 | 0 |
| 5 Chase Knott | 13 | 0 | 0 | 0 |
| 30 Tevin Majors | 12 | 0 | 0 | 0 |
| 12 Jeff Webb | 2 | 0 | 0 | 0 |
| 3 Daijon Williams | 8 | 0 | 2 | 0 |
| 14 Drake Young | 21 | 0 | 1 | 0 |
Kenwood 66
| Player | Points | FGs | 3pts | FTs |
| --- | --- | --- | --- | --- |
| 22 Maleek Hall | 10 | 0 | 0 | 0 |
| 15 DeAndre Lisenbee | 13 | 0 | 2 | 0 |
| 21 Trent McLaurin | 2 | 0 | 0 | 0 |
| 13 Daniel Norl | 19 | 0 | 3 | 0 |
| 2 A.J. Richardson | 8 | 0 | 2 | 0 |
| 20 Will Simmons | 1 | 0 | 0 | 0 |
| 4 Guy Stanford | 13 | 0 | 3 | 0 |