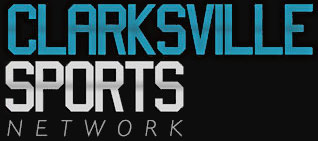 Clarksville, TN – Northeast High needed a little perfection and some simple good old fashion will to hold off Dickson County in the District 10-AAA Boys Tournament Championship game at the Eagles Nest  and they got both in it 55-46 victory Tuesday night.
The perfection came from the 10-for-10 shooting and 9-for-9 from the free-throw line performance put forth by Kentucky signee Alex Poythress in scoring a game-high 29 points and he made it a double-double with a game-high 14 rebounds.
The sheer will to win came out of a Northeast (27-2) team that had to overcome 19 turnovers and a Dickson County  (21-7) team that never quit and trailed just 50-44 with 1:06 left in the game.
Dickson County's effort was spearheaded by VCU commitment JeQuan Lewis' 16 points and Caleb Tuck's 13.
Northeast, which has won four of the last five district tournament titles, will move on to the Region 5-AAA quarterfinals Saturday night and as the District 10-AAA champion will host 9-AAA's fourth-place team Mt. Juliet, a 65-55 loser to Wilson Central.
Mt. Juliet won the 9-AAA regular season title, but was upset by Hendersonville in the 9-AAA Tournament semifinals this past Saturday.
The first quarter basically told how the game was going to be played, every time the Eagles made a run Dickson County answered. Northeast used a 14-0 run to go up 16-5 on Nick Agnew's 3-pointer. But Lewis answered with a bucket with 32.4 seconds left that made it the 16-7.
Northeast pushed back to 10 point leads twice in the second quarter, 22-12 with 4:36 on a Poythress putback and 26-16 with 3:04 left on Darius Brown's dunk. Dickson County mad runs each time, the last one cut it to 26-22 on Lewis' lay up with 1:28 on the clock.
The Eagles scored the final three points of the half and made it the 29-22 halftime score on Poythress' roll in.
Northeast's biggest lead in the third quarter came with 3:44 left on two free throws by Poythress that made it 35-28. Dickson County got the lead down to three points three times in the second, the final time to 37-34 with 41.8 seconds left o Houston Daniel's lay up.
The Cougars cut the margin to 38-36 with 6:15 left in the game on Tuck's score. But the Eagles answered and jumped back up to a 48-38 advantage on Poythress' dunk with 3:15 to play.
The closet Dickson County got after that was six points twice, 50-44 with 1:06 left on a Tuck triple and 52-46 on two free throws by Lewis with 1:09 to go.
District 10-AAA All-Tournament Team
Kenwood: Daniel Norl, DeAndre Lisenbee
Clarksville High: Daijon Williams, Drake Young
Dickson County: Tyler Spicer, Caleb Tuck, JaQuan Lewis
Northeast: Myron Poydras, Jalen Baker, Mike Pardue, Anthony Longstreet, Alex Poythress
Region 5-AAA Boys Tournament
Saturday's Games (All at 7:00pm)

No. 4 Mt. Juliet at No. 1 Northeast
No. 3 Wilson Central at No. 2 Dickson County
No. 3 Clarksville High at No. 2 Hendersonville
No. 4 Kenwood at No. 1 Beech
Box Score
Northeast 55, Dickson County 46
| Box Score | 1 | 2 | 3 | 4 | FINAL |
| --- | --- | --- | --- | --- | --- |
| Dickson County | 7 | 15 | 12 | 12 | — 46 |
| Northeast | 16 | 13 | 9 | 17 | — 55 |
Dickson County 46
| Player | Points | FGs | 3pts | FTs |
| --- | --- | --- | --- | --- |
| 12 Danta Daniel | 6 | 0 | 0 | 0 |
| 41 Houston Daniel | 2 | 0 | 0 | 0 |
| 41 Trevor Daniel | 2 | 0 | 0 | 0 |
| 11 Jequan Lewis | 16 | 0 | 0 | 0 |
| 52 Mitch Mersman | 2 | 0 | 0 | 0 |
| 10 Caleb Tuck | 13 | 0 | 3 | 0 |
| 30 Cameron Tuck | 5 | 0 | 1 | 0 |
Northeast 55
| Player | Points | FGs | 3pts | FTs |
| --- | --- | --- | --- | --- |
| 55 Nick Agnew | 6 | 0 | 2 | 0 |
| 20 Jaylen Baker | 4 | 0 | 0 | 0 |
| Darius Brown | 2 | 0 | 0 | 0 |
| 4 Anthony Longstreet | 8 | 0 | 1 | 0 |
| 23 Michael Pardue | 6 | 0 | 0 | 0 |
| 22 Alex Poythress | 29 | 0 | 0 | 0 |