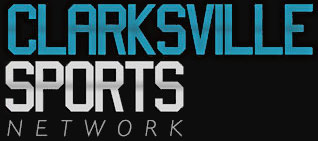 Clarksville, TN – Rossview High School moved on to the Girls Region 5-AAA Tournament semifinals Friday night, while Kenwood High School saw its season come to an end.

Rossview (26-6), District 10-AAA's runner up, toppled 9-AAA's No. 3 Beech 48-35 in their quarterfinal match up at Rossview Friday night to reach the region semis for a second straight year.

Kenwood (9-16), 10-AAA's No. 4 team, lost to District 9-AAA champion Mt. Juliet 80-43 on the road Friday night in the last 5-AAA quarterfinal to earn its spot against Rossview.

Rossview will now face Mt. Juliet (30-3) in a Region 5-AAA semifinal game at 6:00pm at Northeast

The winner of the Rossview-Mt. Juliet game will face the winner of the Clarksville High-Station Camp Region 5-AAA semifinal on Wednesday at Northeast High in the Region 5-AAA Championship game at 7:00pm.
Monday's Region 5-AAA semifinals at Northeast
Rossview (26-6, 10-AAA) vs. Mt. Juliet (30-3, 9-AAA) at 6:00pm.
Station Camp (19-10, 9-AAA) vs. Clarksville High (33-0, 10-AAA) at 7:30pm.
Rossview 48, Beech 35
| Box Score | 1 | 2 | 3 | 4 | FINAL |
| --- | --- | --- | --- | --- | --- |
| Beech (18-13) | 2 | 7 | 9 | 17 | — 35 |
| Rossview (26-6) | 8 | 16 | 7 | 17 | — 48 |
Beech 35
| Player | Points | FGs | 3pts | FTs |
| --- | --- | --- | --- | --- |
| 33 Falon Baker | 13 | 0 | 3 | 0 |
| 50 Alex Banks | 4 | 0 | 0 | 0 |
| 45 Shelby Brown | 15 | 0 | 0 | 0 |
| 25 Bailey Taylor | 3 | 0 | 1 | 0 |
 Rossview 48
| Player | Points | FGs | 3pts | FTs |
| --- | --- | --- | --- | --- |
| 10 Brandy Claybrooks | 12 | 0 | 1 | 0 |
| 5 Ashley Powers | 3 | 0 | 1 | 0 |
| 11 Dayisha Skelton | 14 | 0 | 0 | 0 |
| 14 Janie White | 15 | 0 | 2 | 0 |
| 12 Kylie White | 4 | 0 | 0 | 0 |
Mt. Juliet 80, Kenwood 43
| Box Score | 1 | 2 | 3 | 4 | FINAL |
| --- | --- | --- | --- | --- | --- |
| Kenwood High School (9-16) | 8 | 13 | 10 | 12 | — 43 |
| Mount Juliet High School (30-3) | 28 | 21 | 19 | 12 | – 80 |
 Kenwood 43
| Player | Points | FGs | 3pts | FTs |
| --- | --- | --- | --- | --- |
| 12 Samone James | 2 | 0 | 0 | 0 |
| 10 Blake Jenkines | 20 | 0 | 2 | 0 |
| 4 Jasmine Johnson | 11 | 0 | 2 | 0 |
| 21 Analiese Osborne | 2 | 0 | 0 | 0 |
| 5 Alonja Thomas | 8 | 0 | 2 | 0 |
 Mount Juliet 80
| Player | Points | FGs | 3pts | FTs |
| --- | --- | --- | --- | --- |
| 43 Brandy Alley | 2 | 0 | 0 | 0 |
| 24 Paige Baugher | 6 | 0 | 2 | 0 |
| 12 Allyson Hayes | 2 | 0 | 0 | 0 |
| 23 Jamasha Jackson | 7 | 0 | 0 | 0 |
| 50 Sally McCabe | 20 | 0 | 0 | 0 |
| 32 Helen Mitchner | 3 | 0 | 1 | 0 |
| 33 Barianne Taylor | 6 | 0 | 0 | 0 |
| 22 Latyia Walker | 8 | 0 | 0 | 0 |
| 52 Caya Williams | 26 | 0 | 0 | 0 |
About James D. Horne
James D. Horne began his writing career at the Carrollton Missouri Democrat in 1995, and was the assistant sports editor/writer for the Hammond Louisiana Daily Star for two years.  In 1998, Horne became the Missouri Basketball beat writer for the Columbia Daily Tribune. He joined The Leaf-Chronicle in Oct. 2003 as the lead prep writer and became the Austin Peay beat writer in March of 2005. During his career he won a state association sports writing award at the Daily Star and two while at the Leaf-Chronicle.

Originally from Tampa, Florida, Horne earned his B.A in communications from Central Methodist University in Fayette Missouri.

Web Site: http://www.clarksvillesportsnetwork.com/
Email:
Sections
Sports
Topics
Beech, Clarksville Sports Network, Clarksville TN, Kenwood High School, Mt. Juliet, Northeast High School, Rossview High School