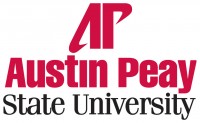 Clarksville, TN – Where would the journalist, or a democratic society for that matter, be without sunshine laws? Created in the 1970s, the laws require that governments provide public access to meetings and records.
"These tools are necessary for journalists, who often gather public information to write their stories, either by attending open public meetings or by filing open records requests," Dr. Melony Shemberger, an award-winning journalist and assistant director of communication at Austin Peay State University, said.
But with fewer college journalism programs teaching students how to use sunshine laws, a new generation of reporters may enter the workforce without knowing how to find the information the public so desperately needs.
At 1:00pm on March 14th, Shemberger will address this problem during the next APSU Library Athenaeum, with her lecture, "The Presence of Sunshine Laws in Journalism Curriculum." The lecture explores the research and results Shemberger uncovered as part of her doctoral dissertation.
"Much of the knowledge journalists gain in understanding sunshine laws in learned in the professional newsroom," she said. "This research identifies themes related to the instruction of open government laws, especially the top reasons why the laws are not covered more in depth in courses, particularly in media law."
Her talk will occur during National Sunshine Law Week.
Shemberger has many years of communication industry experience working as a freelance writer and graphic arts designer on projects for The Leaf-Chronicle, Todd County Standard, and Fort Campbell Courier; co-editor for the Murray State University Ripple Effect, the copy editor for the Kentucky New Era; staff editor for Our City weekly newspaper; and, assistant news director for WHOP AM & FM.
She is the recipient of numerous awards, including a 2010 first-place recognition by the Kentucky Press Association for Best Investigative Story and a 2007 KPA first-place award for Best Ongoing/Extended Coverage Story.
She is also active in Austin Peay service as current president of Staff Senate, PR representative on the Commencement Committee and many other on-campus activities.
The Library Athenaeum series consists of speeches or presentations, panel discussions, debates, readings and performances. Faculty, staff and students are invited to submit proposals for future presentations. Proposal forms and additional information can be found on the Library Athenaeum Web site at http://library.apsu.edu/events/athenaeum.htm.
For more information about the Library Athenaeum series, contact Joe Weber, director of library services at APSU, by telephone at 931.221.7613 or by e-mail at .