Clarksville, TN – The warmer weather is not the only change happening in Clarksville, as the Roxy Regional Theatre has a whole new company taking on the next several shows in the 29th season.  Some of you will recognize from past Roxy productions and we are excited to have several new faces joining us this season.
I wanted to take a moment to introduce them, as they are a part of our Roxy family and will serve Clarksville with their stellar performances over the next several months.
Josh Bernaski
Bernaski is originally from Nazareth, PA, an hour north of Philly, where he later attended school at Temple University.  He is very excited to be back at the Roxy Regional Theatre as a Company Member for the remainder of the season and was last seen here in "I Love You, You're Perfect, Now Change."  Next up, he will be playing Antigonous in "The Winter's Tale," as well as appearances in "The Red Badge of Courage," "Spring Awakening," and one of his favorite musicals, "The Wedding Singer," playing Robbie Hart.
Prior to returning to the Roxy, Josh was last seen working at Memphis' Playhouse on the Square, performing in the season, including "Footloose," and "Ragtime."  Following his time at the Roxy, he will be setting up a new home base in Chicago.
Hannah Church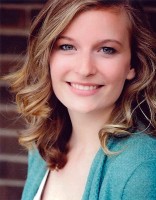 Church is originally from Clarksville, Tennessee and a graduate of Clarksville High School.  She went to school near Chicago at Rockford College and is one semester away from receiving a BFA in Musical Theatre.  She has spent the last two summers with the Roxy, first as Rapunzel in "Into the Woods," and then as Liesel in "The Sound of Music."
Since closing "The Sound of Music," she spent the fall playing Elaine in "Arsenic and Old Lace" and the Millworker in the musical "Working" at Rockford College.  She also wrote a musical adaptation of "The Yellow Wallpaper" in which she wrote, directed, produced, designed and starred in the five person musical.
She is currently working on copyrighting the show to be available to theatres in the future.  At the end of August, she will return to Rockford College to finish her last semester of school and will begin working regionally again in January.
Travis Kendrick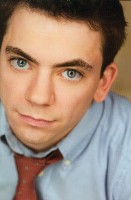 Originally from Virginia, Kendrick received his Bachelor's of Fine Arts in Musical Theatre from Point Park University Conservatory of Performing Arts in Pittsburgh, Pennsylvania.
From there, he worked his way up the big cities, first to Chicago and then to New York City.  He has performed around the country and different regional theatres, as well as in New York City.  There, he also exercised his collaborative chops in "Gin and Jazz," based on the short stories of F. Scott Fitzgerald (choreographer and role of Clark) and collaborated with Roxy company member Ashley Laverty on "Dotty Dot: A New Children's Musical" (co-writer, director and choreographer).
He first came to Clarksville in September of 2012 from "Dracula" and has had the wonderful opportunity to be in many productions since.  Having bought a house and making Clarksville his home, he also enjoys teach dance for the Roxy School of the Arts, as well as Natalie's Dance Network.
Last fall, Travis received his Yoga Teacher Certification and teaches around town and in the mornings, Monday through Saturday, at the Roxy Regional Theatre.  He feels so lucky to be doing so many of the things he loves here in Clarksville, and is excited about all the beautiful things that the future will bring.
Ted Jones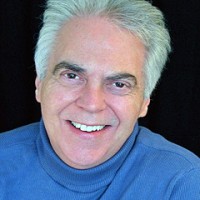 Jones, a Clarksville native, is performing the role of Autolycus in THE WINTER'S TALE and the Marquess of Queensberry in GROSS INDECENCY.
He received his theatrical training at The American Academy of Dramatic Arts in NY and has performed over 30 roles at the Roxy on and off since 1987.  His last role was that of Mr. Lorry in A TALE OF TWO CITIES.
Ted taught at Austin Peay State University for 14 years.  He plays the harp and most recently put together a harp, flute, hammered dulcimmer, and guitar ensemble to play for the Clarksville Arts and Heritage "Champagne, Chocolates, and Chamber Music" event just before Valentine's Day.
Ashley Laverty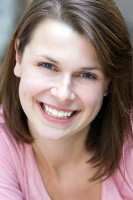 Laverty was born and raised in Worcester, Massachusetts, majored in Musical Theatre at Point Park University Conservatory for Performing Arts in Pittsburgh, Pennsylvania and currently lives in New York City.
Before coming to the Roxy in January, Ashley toured the Nashville area elementary schools as Nikki Neutron, a superhero who saves energy, with The National Theatre for Children.  She even performed in a school in Clarksville.  Ashley is here from the end of the 29th season and will have the opportunity to play Paulina in "The Winter's Tale," Martha in "Spring Awakening," and, one of her dream roles, Julia in "The Wedding Singer" later this summer.
As of right now, Ashley has no definite plans after August but lots of "up-in-the-air" plans!  Maybe another tour, maybe returning to New York City, her options are open.
Gregory Pember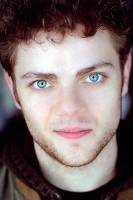 Pember returns to Clarksville and the Roxy for his third time and begins rehearsals for his fifth show at the theatre.  Gregory is originally from Vancouver, Canada and after receiving his B.F.A. in Musical Theatre from The Boston Conservatory, he has been residing in New York City.
Before coming back to Clarksville, Gregory has been busy auditioning in the city as well as making his Off-Broadway debut in the original cast of "Ghostlight" at The Signature Theatre.
After "Spring Awakening" this season, he will be returning to New York in search of the next adventure.  Some things are in the works for this summer, but if nothing comes up he is looking forward to the first full summer in the big city.
Colin Ryan
Ryan is originally from Norman, Oklahoma.  He will be playing Leontes in "The Winter's Tale," Oscar Wilde in "Gross Indecency," and also be seen in "The Red Badge of Courage."  He received his BFA in Acting from The University of Oklahoma.
Prior to coming to the Roxy Regional Theatre, he was seen as Claudious and the Ghost in a four man "Hamlet" with The Philadelphia Shakespeare Theatre.
After the Roxy, he will be organizing and performing at a medium-sized music festival, Norman Music Festival 5, and teaching a Shakespeare camp this summer with Oklahoma Shakespeare in the Park.
Evy Gildrie-Voyles
Gildrie-Voyles was born in Clarksville, Tennessee.  She made her Roxy debut in 1986 in "A Tennessee Waltz" by Artistic Director John McDonald.  Her training comes from the Parks and Recreation summer acting classes and is an alumnus of Oberlin College and Trinity ILAMAMA.
She has learned the most from being on the Roxy Stage with a host of superb performers: Leslie Greene, Sandra Sears, Marge Lillard, Gene Wolff, John McDonald, Tommy Thayer, Kris McCarthy and the list goes on.  Currently, she lives and teaches pre-school in Madison, Wisconsin and previously taught drama and directed for Madison Creative Arts Program.
She was last seen at the Roxy as Lady Macbeth in "Macbeth," and Amalia in "Othello."  She is currently playing Hermione in "The Winter's Tale."
Now you have officially been introduced.  So, make these performers feel as welcome as you made me feel when I first came to Clarksville in the summer of 2010 and continue to make me feel as I build my life in a city I now call home.
You will not want to miss the final weekend of "I Love You, You're Perfect, Now Change," on Friday, March 2nd at 8:00pm and Saturday, March 3rd at 8:00pm.
William Shakespeare's "The Winter's Tale," opens at the Roxy with Pay-What-You-Can-Night on Friday, March 9th at 8:00pm.  Pay-What-You-Can tickets will be available at the box office starting at 7:30pm that night.  Performances continue Saturday, March 10th at 8:00pm, Firday, March 16th at 8:00pm and Saturday, March 17th at 2:00pm and 8:00pm.
We look forward to seeing you at the theatre.