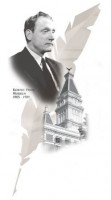 Clarksville, TN – Unlike previous years when this event was held in July, the Eighth Annual Clarksville Writers Conference will be held this year on June 7th and 8th at Austin Peay State University's Morgan University Center. The banquet will be held on Thursday night, June 7th, at Clarksville Country Club.
This year's conference is dedicated to the memory of William Gay, prize winning author from Hohenwald, who died on February 23rd, 2012. A special tribute to this three-times conference participant will be held on Thursday afternoon. (See "On the Passing of William Gay" on clarksvilleonline.com, February 25.)
Conference participants will enjoy not only two days of exceptional workshops and presentations with nationally known authors, but book signings and free consultations with two literary agents. The conference complete package ($225 postmarked prior to May 24th: $245 between May 25th and May 31st) includes all lunches, workshops, presentations and the Thursday evening banquet. Workshops with presentations and two lunches are $190 prior to May 24th with late registration at $200. One day only with lunch for either June 7th or June 8th is $100 ($110 late); and the banquet only is $40 (or $50 late registration).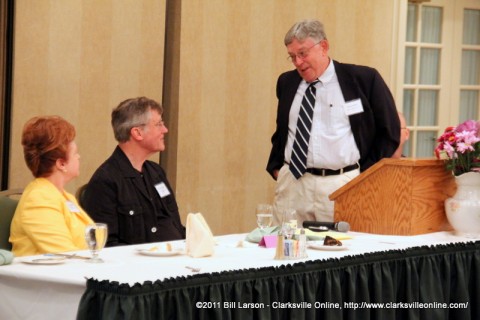 The "Meet the Authors" reception and book signing at the banquet begins at 6:00 p.m with dinner at 6:45pm.
All registration queries can be directed to registrar, Katie Kennedy, by email at artsandheritage@cdelightband.net or by calling (931) 551-8870.
It is not necessary to be an author yourself to attend the conference. Many avid readers also attend to meet the people whose books they enjoy.
This year's authors are
Alex S. Jones (Pulitzer Prize winning journalist and director of the Joan Shorenstein Center on the press, Politics and Public Policy at Harvard's John F. Kennedy School of Government) is co-author of The Patriarch: The Rise and Fall of the Bingham Dynasty.
Amanda Auchter (poet and founding editor of Pebble Lake Review) is the author of The Glass Crib.
Tracy Barrett (writer for young adults) is author of the award-winning Anna of Byzantium, King of Ithaka and Dark of the Moon.
Marshall Chapman (critically-acclaimed musician and songwriter) wrote Goodbye, Little Rock and Roller and They Came to Nashville.
Peggy DeKay (authority on self-publishing) has written Self-Publishing for Virgins.
Keven McQueen (true crime and mystery novelist) is author of Murder in Old Kentucky and The Axman Came From Hell and Other Southern True Crime Stories.
Sena Jeter Naslund (New York Times bestselling author) has published Adam & Eve, Abundance: A Novel of Marie Antoinette and Ahab's Wife.
A. Scott Pearson (Vanderbilt University surgeon and writer of medical thrillers) returns for his second visit with his new novel, Public Anatomy, after having previewed his first novel, Rupture, on a prior visit two years ago.
Alice Randall (Writer-in-residence at Vanderbilt University) has written The Wind Done Gone, Pushkin and the Queen of Spades, Rebel Yell and has a forthcoming novel, Ada's Rules. Randall is returning for her second visit following her banquet speaking engagement in 2010.
Chuck Sambuchino (editor of Writer's Digest's Guide to Literary Agents) will be presenting sessions on "Publishing Options Today," as well as "Build Your Writer Platform Through Blogging & Twitter." He will also be signing his book, How to Survive a Garden Gnome Attack.
Frederick Smock (poet and author) will discuss Blue Hour, Sonnets and Deer at Gethsemani: Ecologues.
Marianne Walker is author of Margaret Mitchell and John Marsh: The Love Story Behind Gone with the Wind.
The two literary agents in attendance are Debbie Carter, literary agent with Muse Literary Management in New York City, and Barbara Scott, literary agent with WordServe Literary Group in Colorado. Both are available throughout the conference for free consultations with conference attendees. These popular visits are available on a sign-up basis with first come, first served.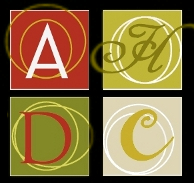 The Clarksville Writers Conference is sponsored by Clarksville Arts & Heritage Development Council (Ellen Kanervo, Executive Director) in partnership with Austin Peay State University (Tim Hall, President ). Conference Chairman is Patricia Winn, founder of the conference, with Christopher Burawa (an Award-Winning Poet and Director of the Austin Peay State University's Center of Excellence for the Creative Arts) serving as Co-chairman.