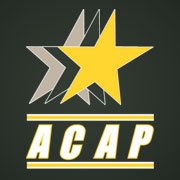 Fort Campbell, KY – Fort Campbell's Army Career and Alumni Program and the Army Community Service Family Employment Readiness Program will host two jobs fairs, March 21st-22nd, that will feature more than 119 international, national and local employers.
The Job Fairs are open to the general public and will feature an array of employers seeking to fill positions in various industries. Non-military visitors are required to enter Gate 4 to obtain a visitors pass.
The Job Fairs will be from 9:00am until 3:00pm at the Cole Park Commons, building 1610 located on 101st Airborne Division road.
National and International employers will be on hand Wednesday, March 21st. Some of these employers are Able Forces, Amazon, Boeing, Hemlock Semi-Conductors and Dow Corning, CSX Railroad and and nearly 50 more.
Local and regional employers will be at the Job Fair Thursday, March 22nd. There will be 60 plus local and regional employers on hand, some of which are Convergys, Gaylord Opryland Resort and Attractions, Bridgestone Metalpha USA Inc., Dollar General, Fort Campbell Federal Credit Union, Gary Mathews Motors Inc. and many more.
For additional details call 270-798-5000/4412 or visit the ACAP Facebook page at www.facebook.com/FortCampbellACAP