Clarksville, TN – The weekly Clarksville Parks and Recreation Department Recreation Report provides Clarksvillians with a glimpse at the activities and events that are available from the Parks and Recreation Department for them to enjoy together as a family.
This weeks highlights include:
Spring/Summer Recreation Guides
Hershey's Track and Field
Spend an afternoon with Abraham Lincoln
Jammin' in the Alley
Clarksville Downtown Market
Sleep Under the Stars
Pools Open May 26th
Spring/Summer Recreation Guides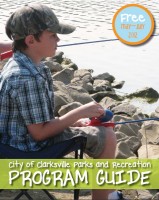 Want to find out when pools open or how to reserve a park pavilion for your child's birthday party?
All this information and more can be found in our 2012 Spring/Summer Recreation Guide that is now available.
Pick up your FREE copy at our main office on Public Square or at any of our three community centers.
Hershey's Track and Field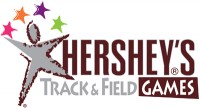 The Hershey Track and Field Program is a free opportunity for young athletes, ages 9-14, to showcase their skills in track, the long jump, and softball throw. Young athletes can compete in the local competition, held May 12th at 9:00am at Rossview High School Track.
For more information, please call the Burt-Cobb Community Center at 931.552.1263.
Spend an afternoon with Abraham Lincoln
A meet and greet with an Abraham Lincoln impersonator is planned for 2:00pm Saturday, May 12th, 2012, at the Fort Defiance Interpretive Center, located at 120 Duncan Street.
The event will feature Mr. Whit McMahan as President Abraham Lincoln, and will include a brief speech. Visitors to the event are encouraged to bring their own blankets and chairs.
Jammin' in the Alley
The City of Clarksville and U.S. Bank will kick off the free concert series with Mike Bryant, Friday, May 18th in downtown Clarksville's Strawberry Alley. Free concerts begin at 7:00pm and take place every third Friday of the month thru October.
Come ready to eat, dance and have fun! For a complete schedule, go to www.parksafterdark.com.
Clarksville Downtown Market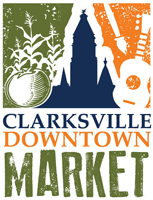 Come to Public Square every Saturday from 8:00am to 1:00pm, beginning May 19th, for the Clarksville Downtown Market. The market will feature fresh, locally grown produce, nursery stock, handmade craft items, and other seasonal commodities.
You can also find baked goods, home décor, seasonal flowers and more! The first 300 guests to the first market, May 19th, will receive a free market tote!
Become a fan on Facebook by searching "Clarksville Downtown Market," and stay informed on what's "fresh" each Saturday. You can also visit our website at www.clarksvilledowntownmarket.com.
Sleep Under the Stars
Join us for a bonfire, archery, games, ghost stories and much more at our great Family Camp Out, beginning Saturday May 19th, at 2:00pm until Sunday, May 20th, at 9:00am at Billy Dunlop Park. The cost is $5.00 per person or $20.00 for a family up to 6 members.
This family adventure will include an afternoon and evening full of festivities to include a hot dog dinner and breakfast the next morning. Families will need to provide their own tent and sleeping materials. Children must be accompanied by an adult the entire camp out.
Don't miss out, register today at recpro.cityofclarksville.com. Billy Dunlop Park will be closed to the public for this event.
Pools Open May 26th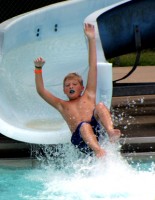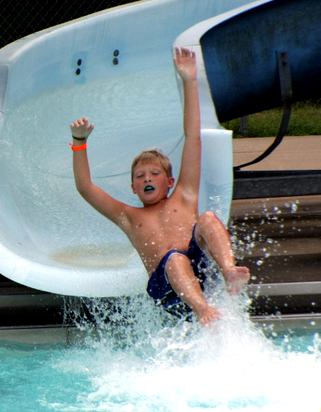 The city's five public pools will open Saturday, May 26th, for the summer season. Pool passes are on sale now and can be purchased at the Parks & Recreation office or any of our three community centers.
Visit recpro.cityofclarksville.com to find out about swim lessons and other aquatic programs that will be offered.