Written by Sgt. Kimberly Menzies
4th Brigade Combat Team, 101st Airborne Division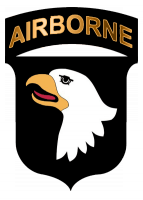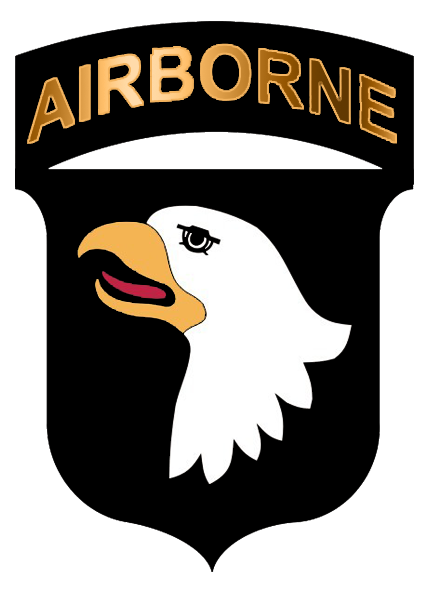 Fort Campbell, KY – Thirty-five female soldiers join the 4th Brigade Combat Team, 101st Airborne Division, as part of the Department of Defense initiative, Women in the Service Review, May 14th, 2012, at Fort Campbell, KY.
The "Currahee" brigade is the only brigade combat team in the 101st Abn. Div. and the only air assault unit to be included in this initiative.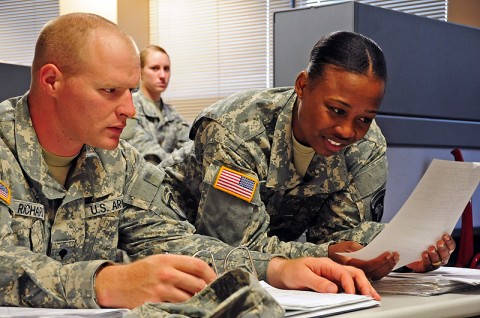 In early March, the Office of the Secretary of Defense initiated a review of the DoD's Direct Ground Combat Assignment Rule policy, said Col. Val C. Keaveny, Jr., the commander of the 4th Bde, 101st Abn. Div.
The Women in the Service Review recommends approval of the request for exception to the DoD DGCAR policy from the U.S. Army, Navy and Marine Corps, to open select positions in direct combat units to women. The positions would be open to female soldiers at the battalion level in open military occupational specialties.
The Army will assess the impact of the exception to policy over a six months period, and provide a joint service report with the assessment period results and corresponding recommendations to the Secretary of Defense.
Historically female soldiers have been assigned to brigade headquarters, special troops and support battalions.
"Under the exception to policy, we will be authorized to assign them to the headquarters companies of the infantry, cavalry, and field artillery battalions as well," said Keaveny.
As a step in women's progression in the military, the female soldiers becoming Currahees as part of the initiative are proud to be given the opportunity to share their expertise.
"I am honored they chose me and felt that I had what it takes to be an instrumental part of this initiative," said Staff Sgt. Nikishe A. Simon, the human resource non-commissioned officer-in-charge assigned to 1st Battalion, 506th Infantry Regiment, 4th Bde., 101st Abn, Div., and native of Brooklyn, NY.
"It makes me feel good that I can be a part of something that supports the combat units," said Cpt. Elizabeth L. Evans, the human resource officer-in-charge assigned to 2nd Battalion, 506th Infantry Regiment, 4th Bde., 101st Abn. Div., and native from Kennebunk, Maine.
Though individuals looking from the outside in are able understand the importance of this initiative based on gender, the selected soldiers understand the comprehensive significance the review will provide for the Army as a whole.
"My specialty is administrative, it is what I know best," said Evans. "I am a subject matter expert in this field and I had to work towards that. To be able to bring that expertise to an infantry battalion, to help advise and assistant the battalion commander, that is important…. So I can take my knowledge from previous battalion [personnel] positions and bring it into this [unit]."
"We as soldiers in our fields have gained lots of useful experiences same as a male soldier," said Simon. "We should not be limited to using our knowledge only in noncombat unit assignments, we should be able to be providing our expertise to all commanders."
"As long as you are competent as a soldier and competent in your job, we all will be relevant," reiterates Evans. "All the women will be relevant in their positions."
With the review underway for little more the week, the expectations of the assessment are only positive.
"This review provided female soldiers with an opportunity to be at the front and lead within all types of units and this opening has helped put us in a position to conclusively prove we are more than capable," said Simon.
"It will prove that women have been doing phenomenal things in our Army for a very long time," said Keaveny. "It's not been uncommon for the last ten years for us to have female soldiers, officers and NCOs, operating right beside maneuver units in their role and they have performed tremendously. Now we can assign them to maneuver units. There is nothing but good that will come of this review.
As part of this initiative, 10 officer positions and six enlisted positions will be opened within the selected brigade combat teams. The 10 officer positions include the following areas: chaplain, communications, field artillery, intelligence, logistics/supply, medical, medical service, personnel and physician's assistant. The six enlisted positions include the following areas: chemical, combat medic, communications, intelligence, logistics/supply and personal.
The other eight brigade combat teams selected are a representation of the Army at large and include such locations as Fort Carson, Fort Hood, Fort Knox, Fort Drum and Schofield Barracks.