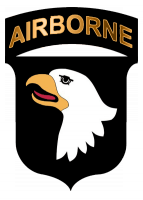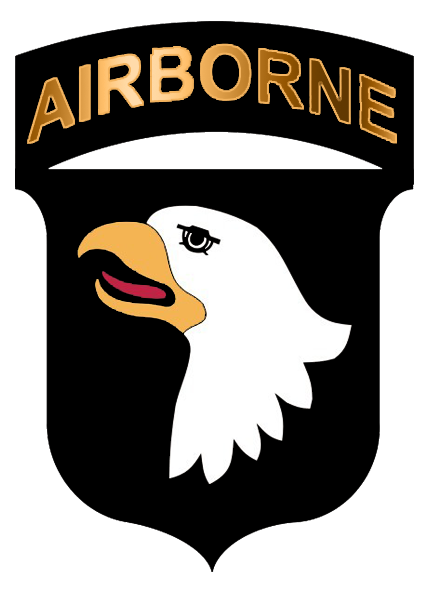 Fort Campbell, KY – Members of the Fort Campbell and surrounding communities gathered for the dedication of a 9/11 monument at Fort Campbell's Headquarters Fire Station. The monument was unveiled by Col. Perry C. Clark, Fort Campbell Garrison Commander, and by Fort Campbell Fire and Emergency Services Chief Kevin Baylor.
The monument is made up of an I-Beam from the World Trade Center South Tower and is suspended between two granite columns. A description of the monument states the columns represent the twin towers and "the base of solid granite represents the solid foundation for which we stand." The granite is from a quarry in Pennsylvania 191 miles from Shanksville, PA, where Flight 93 crashed in a field.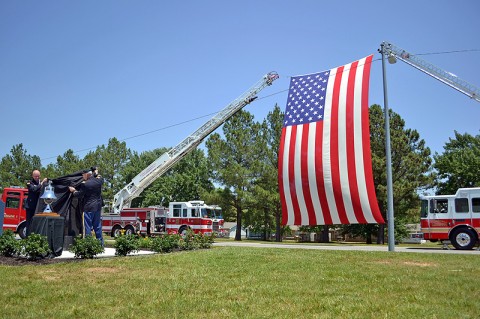 "It is truly an honor to stand before you this afternoon at the start of the Memorial Day weekend to dedicate this 9/11 monument to the happenings of that fateful day of September 11th of the year 2001," said Baylor.
Baylor explained it took more than a year of coordination after one of his employees read a newspaper article that artifacts were being released to fire departments across the country for monuments for the monument to be completed.
"Since the project wasn't completed after the 10th anniversary, the decision was made to dedicate the monument during the Memorial Day weekend," said Baylor.
Before the monument was unveiled, Col. Timothy Sullivan, deputy commander, 3rd Brigade Combat Team, 101st Airborne Division, spoke with those in attendance about his experience on September 11th, 2001. He was in Fort Polk, LA at the time monitoring a training mission, but the attacks hit close to home. Much of his Family lived and worked in the New York area.
One of his six brothers worked on the 95th floor of the South Tower and was at work that day. As Sullivan called his parents' house to find out if anyone had heard from his brother, the South Tower was hit. His dad explained Tom had left a hurried message saying he was alright and was trying to get others to evacuate. Sullivan would find he had more to worry about.
"We have more worries. Your sister-in-law is at a business conference in the Marriott Hotel right at the base of the towers. Your mother got on an airplane this morning and took off at 8:40am from New York City," said Sullivan as he repeated what his father told him. Another one of his brothers was an officer with the Port Authority at the time, his youngest brother was at the New York City Police Academy and another brother served as an adviser on a Secret Service detail.
"Seventeen coworkers left with him," said Sullivan as he explained how his brother tried to get others to evacuate. "93 listened to the announcements that were now being played in the South Tower saying there was an event in the other tower and that there was no need to evacuate… My brother and his group made it out four minutes before their tower collapsed," said Sullivan.
He went on to explain his brother is a Major in the Army Reserve and has since been recognized for his efforts that day.
"This past December word of his actions on September 11 reached the Secretary of Defense through a letter from one of the folks he helped escort out," said Sullivan. "He was awarded the highest award for valor in a peace time situation by being presented the Soldier's Medal."
By the end of the day his Family would learn everyone was safe. Some would go on to help in the search and rescue and other efforts in the months following and others would serve in deployments overseas.
Sullivan carries a piece of one of the towers in the shape of a cross and calls it an emotional reference point, just like the Twin Towers once served as a physical reference point and how monuments like the one now at Fort Campbell serve as other emotional reference points to remember what so many have sacrificed and are sacrificing each day. He explained these reference points can bring up a range of emotions and called the monument a piece of sacred ground.
"Probably the two that I offer up that should be the dominate emotions are pride and honor," said Sullivan, "since during that day the acts of 19 hijackers were greatly overwhelmed by acts of valor from first responders and ordinary citizens… It's worth coming down and seeing in no more of an appropriate place than here in front of Fire Station 1 where our own first responders come every day waiting to put their training to use and glad when a shift ends knowing that a boring day for them is a great day for everyone else."