Nashville, TN – Country music artist Darryl Worley is continuing his efforts as an ambassador for the Tennessee Wildlife Resources Agency and other state organizations across the country who manage the nation's natural resources and their efforts to aid those affected by recent natural disasters.
What began as a simple idea to use the song to promote fishing grew to include a music video and a national fund-raising effort.
http://www.youtube.com/watch?v=a6bQHSJesb8
«Read the rest of this article»
Dayton Buller Homers Twice for the Sounds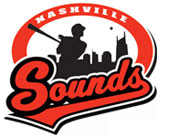 Round Rock, TX – Catcher Dayton Buller homered twice to power the Nashville Sounds to a 4-0 shutout victory over the Round Rock Express in the opener of a three-game series on Wednesday night at the Dell Diamond.
Four pitchers combined for Nashville's PCL co-leading seventh shutout of the season, which also snapped an eight-game losing streak to the Express at The Dell Diamond.
«Read the rest of this article»
Austin Peay State University
Clarksville, TN – In 1995, Britain's Queen Elizabeth presented flutist William Bennett with the Most Excellent Order of the British Empire for his distinguished services to music.
He has been called the "greatest living flute player in the world," and musicians across the globe dream of someday studying under his guidance. «Read the rest of this article»

Clarksville, TN – Willie Charles Cole was placed on three years probation, May 18th, 2012 for Theft of a Motor Vehicle and Vehicle Burglary. He was arrested again June 27th after he was caught driving a stolen 97 Isuzu Rodeo which had been stolen in Clarksville on June 25th.
Clarksville Police were called to the area of Stacker Street about a suspicious vehicle possibly dumping trash on the road. Officer Matt Ferrell spotted the vehicle on Short Stacker Street and then saw the vehicle run through a Stop sign.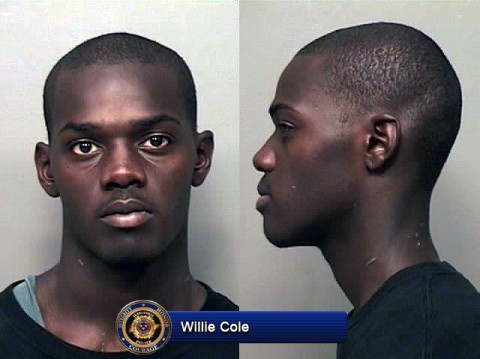 «Read the rest of this article»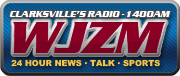 Clarksville, TN – In a interview on WJZM 1400 AM, Clarksville Gas and Water Department General Manager Pat Hickey has announced the implementation of Stage One of it's Drought Management Plan in an effort to get citizens to "voluntarily" curtail their water usage.
The hot dry heat that has pounded the Clarksville-Montgomery County area, plus construction at the new Hemlock plant has caused extra stress on the City of Clarksville's water supply. «Read the rest of this article»
Written by Brian Walker
Montgomery Central Little League is hosting the District 9 Ten Year Old baseball tournament.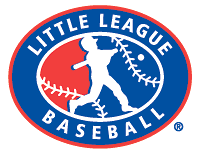 Cunningham, TN – Stewart County defeated Clarksville National White 15-5. Brandon Carrol was the winning pitcher. Carrol  and Joe Thomason both hit a triple and a double during the contest.
Clarksville National Blue survived against Northwest in a pitcher's duel 3-2. Gavin Hams stuck out 11 for Clarksville National Blue, while Aaron Derrheart and Gabe Sibert combined to strike out 12 for Northwest.
«Read the rest of this article»
Clarksville, TN – Clarksville Mayor Kim McMillan, upon the advice and recommendation of Fire Chief Michael Roberts, has authorized a ban on all open burning and fireworks for the Clarksville area.
"A combination of low rainfall, high temperatures and low humidity have dramatically elevated the threat of grass and brush fires in the area and I feel it is both warranted and prudent to take this action to protect the lives and properties of our citizens," said Mayor McMillan. «Read the rest of this article»

Clarksville, TN – The Go Commando Half Marathon & 5k powered by CDE Lightband will feature a free Health and Fitness Expo as part of the race weekend. The Go Commando Health Expo presented by The Runners Hub will be Friday, October 19th from 10:00am–8:00pm.
The event is open to the public as well as race participants. «Read the rest of this article»
Prevent Heat Stroke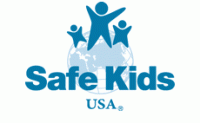 Washington, D.C. – Warmer weather is approaching and with it the seemingly inevitable news that a child has died from heat stroke while trapped in a vehicle.
It has happened in February with temperatures in the low 70's. But typically around the Ides of March we hear of the first event of the year — a disturbing, horrific incident of an infant or toddler dying from being trapped in a sweltering car.
The risks and causes of these hyperthermia deaths are well-known, and this tragic mishap occurred 49 times in 2010 — the worst year since records have been kept.
http://www.youtube.com/watch?v=fNVSqH6wMUc&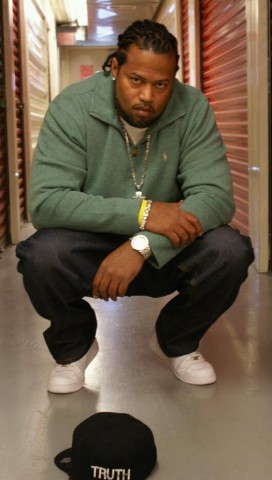 Clarksville, TN – "I was programmed to self-destruct, but I'm not going to fail." These are the words of Tony Bell, better known as "Truth" or "Big Tony" to those around him. Bell, 44, has been through a lot in his life and has been using hip hop music for the last nine years as an outlet for his creativity.
Bell has been called "truth" for a long time. "No matter what the situation was, I didn't care what rolled off my tongue. I was known for hurting somebody's feelings," he said.
Bell's upbringing was tough. He and his brothers were born in Clarksville and found themselves in foster care as infants. There was no stability—they were moved around constantly for six years. "A lot of bad things have happened in my life," he explained. "Those bad things have led me to do some unpleasant things to get through. But those bad things make me a stronger person." «Read the rest of this article»