Montgomery County, TN – Premier Medical Group Physicians of Clarksville are continuing their support for Clarksville-Montgomery County School System's advance placement students as a part of the Wyatt Johnson Pass and Go program.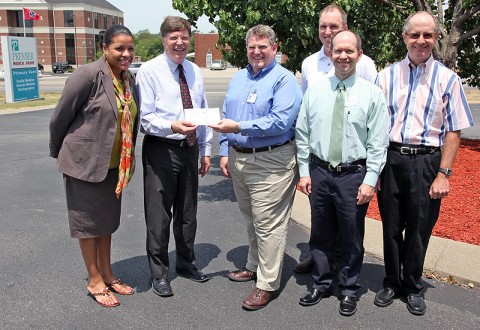 This rewards event will take place July 28th at the Wyatt Johnson dealership at 2425 Wilma Rudolph Boulevard. The program was developed to encourage and reward students who not only enrolled in advanced placement courses, but also passed with a score of 3, 4, or 5. Data has indicated that since the program's inception, more students are taking and passing the AP classes and exams.
Along with local car dealership support, Premier Medical has provided nearly $30,000 to the Education Foundation to reward students with complementary prizes such as laptops, iPods, thumb drives and much more.
In addition to this support, Premier Medical has been a dedicated Partner in Education for more than 20 years, supporting Rossview and Clarksville High Schools and financially supporting the CMC Education Foundation's Academic Awards Banquet.
"Without the support of dedicated partners in our community we would not be able to fund such incentives for our students. We know this is making a positive difference and we are extremely grateful for partners like Premier Medical," said Harris.