Montgomery Central Little League is hosted the District 9 Ten Year Old baseball tournament.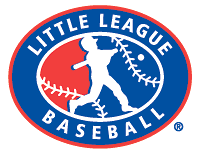 Cunningham, TN – St. Bethlehem and Northwest met Saturday night, July 7th at 7:00pm in the District 9 Little League Championship game held at the ballfields behind Montgomery Central Elementary School.
The game was a defensive battle and after four innings of play, the game was tied 1-1. At the top of the fifth, St. Bethlehem got a hitting rally going and were able to score six runs. In the bottom of the fifth, Northwest as able to score one run off an in the park home run.
Northwest held St. Bethlehem scoreless in the top of the sixth. In the last inning, Northwest got their own bats going scoring two runs. The rally ended with a throw out at second base. St. Bethlehem won the game 7-4 to become this year's District 9 Ten Year Old Baseball Champions.
St. Bethlehem's Isaac Green had 2 singles and Dakota Danner and Shawn Scott both hit doubles. Northwest was led by Zak Krammer with a single and a double.
Northwest Head Coach Brandon Williams had this to say after the game, "This was a good hard fought game. Northwest put out a great effort. They played us tough as we expected. Our boys finally started hitting in the end and pulled it out."
Photo Gallery