APSU Sports: Austin Peay Baseball

Richmond, VA – Graduated third baseman Greg Bachman and rising junior second baseman Jordan Hankins continued adding to their postseason honors, with each earning honorable mention All-America honors from CollegeBaseballInsider.com.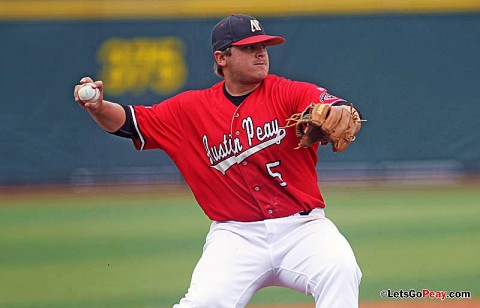 Greg Bachman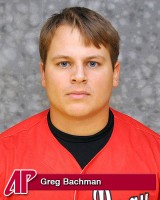 Bachman, of Germantown, TN, was the Ohio Valley Conference's Tournament MVP and was selected to the Eugene All-Region team. He led the Govs in the postseason with a .538 batting average in the OVC and NCAA Tournaments with 21 hits, including three doubles and a home run.
That postseason run pushed Bachman into the team lead with a .346 batting average and helped him secure the team's triple crown as he also led the team in home runs (16) and RBI (67).
Jordan Hankins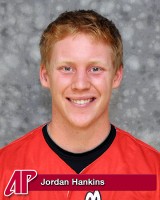 Hankins, of Wentzville, MO, is currently playing with USA Baseball's Collegiate National Team . This honor joins his first-team All-OVC selection, OVC all-tournament honor, Eugene All-Region selection and a second-team All-South Region pick by the American Baseball Coaches Association.
Hankins finished behind Bachman in all three major statistical categories – batting average (.337), home runs (10) and RBI (66).
Bachman and Hankins were among six Ohio Valley Conference players recognized. Southeast Missouri's Trenton Moses, the OVC Player of the Year, led the group with his second team selection.