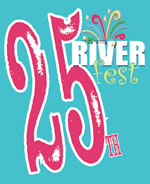 Clarksville, TN – Gateway Realty Investment Group/A+ Property Management have been sponsoring a youth talent show at Riverfest for the past eight years, providing youth an opportunity to showcase their talents.
Have you ever wondered what happens to the Winners? Curious about if these shows REALLY help our young people get a leg up on the entertainment industry? Come see "What Are They Doing Now" and see for yourself!
The show will take place at this year's Riverfest, Saturday, September 8th from 9:00pm-11:00pm, on the Gateway Realty Stage. This show will have everything from Classic Country to Hip-hop Dance to Hard Jamming Rock. There is something for everyone and will give the headliner, Kip Moore a run for his money.
Steven Hawkins was the Gateway to Stardom Winner in 2011. He is auditioning for "So You Think You Can Dance" and "America's Got Talent". He has been actively recruiting dancers to Clarksville for "Dance Battles" and has been honing his skills and choreographing not only his own performances but helping others as well. Steven will leave you spellbound with his dance moves and grace.
Brooke Hudgins is no stranger to the stage, as she has won beauty pageant after beauty pageant.  But, not just another pretty face, Brooke sings like an angel and is the girl next door, every boy dreams of. A real country girl at heart, Brooke's new single "Eighty Acres of Stars", newly released from VBC Records can be downloaded now.
Kyusok Lee was the Aspire to Stardom 2012 Winner. He is a senior at Rossview High School and is currently the Student Body President and Jr. Civitan President. Kyusok's theatrical dream is to become a professional dancer, choreographer and actor. His academic goal is to become an engineer. Kyusok specializes in Hip-Hop but is also learning to krump and b-boy. No one does facial expressions like Kyusok. You will be riveted by his style.
Nolen Miller is a country singer thru and thru. He has been singing and entertaining audiences since he was 12 years old. Not only does Nolen have a distinctive voice but his original music will bring not only a tear to your eye but a smile to your lips. Nolen is currently a student at Austin Peay and after graduation, if he's not on the stage, he will be working on audio production. No matter what path Nolen goes down, you know he will leave his own outstanding mark.
Humberto Figueroa is a regional actor and singer. He is a student at Austin Peay and is majoring in Theatre Performance. Humberto is a recurring performer at the Roxy Regional Theatre as well as an active board member of the Fronkensteen Experimental Theatre. He is a talented musical producer and also a prolific playwright. Don't be surprised one day to see "Local Boy Makes Good' up in the Big Lights on Broadway.
Olivia Rose is a singer, song writer and composer with her own unique style of country music and classic rock. She attends Belmont University and is majoring in the music business to include song writing and production. Olivia has been performing since the age of three and her first album was written and produced at the tender age of 15. She is currently recording an album with Kent Wells Productions with the single release "Hell Raisin Kind of Heaven" and recently released "Gloves are Off" which can be downloaded on iTunes, Rhapsody and CD Baby. This little girl is truly going to give Miranda Lambert a run for her money.
Chris Monhollen is a multi-talented musician and award winning vocalist. He is a local favorite among the hotspots in Clarksville and Nashville.  Since fall of 2011, Chris and his band have headlined the Will Rogers Downs and Racino just outside of Tulsa. He has won numerous competitions and shared the stage with many great artists. Chris was the 2009 Beaver Country Idol in Clarksville and the winner of the Lucky Break Singing Competition in Phoenix Arizona in 2010. No matter what the occasion, Chris brings an exciting, high energy show to his audience with great modern country mixed with a few classic songs and a few surprises thrown in along the way.  Look for a rockin, good time in your area with Chris Monhollen!
Billy Ray Cunningham has an original look, an original voice and original songs! This young man will just blow your mind and in just one set, you will walk away with a new favorite song.  His band "Fret Not" is on tour and has been on the TV Show "Highway to Fame." This young man and his band is on the verge of stardom and will soon headline the Rutledge. This is your opportunity to see Billy before the line is long and the tickets sell out.
Tristan McIntosh was the 2010 Aspire to Stardom Winner. This is one little lady with a powerhouse voice and a charismatic style to match. You won't be able to take your eye off of this little 12 year old dynamo. Since winning the competition, she has performed at numerous venues and competitions such as "America's Got Talent", The Commodore Showcase and she was picked to record the Unity Day Song and Video which had students all across America singing and dancing and joining in on the fight against bullying.  Tristan McIntosh is well on her way to rocking the music industry…. you'll be surprised and amazed how all that talent could get packed into such a petite, beautiful little girl.
For a more information, please visit www.stardom-entertainment.com or call 931.320.7368.