Fort Campbell, KY –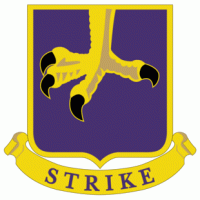 The 2nd Brigade Combat Team's award winning MSG McCain Dining Facility held a Face-off challenge on Wednesday August 29th 2012 that saw Specialist Albert Feeley who was facing off against Specialist James Ruane to find out who is the best of the best. The theme for this face-off was Indian food.
The face-off challenge tests the skill, speed, and ingenuity with two up-and-coming food service specialist competing before a panel of judges and take everyday items and turn them into an extraordinary meal. Each of the chefs had to create a meat dish, starch, bread, and desert which was then rated by a panel of judges on taste, creativity and presentation.
The chef's arrived at 6:00am when they found out what they would be cooking for the competition. Each of the chefs were to cook a Curry Chicken, an Indian Rice Pilaf, Chapati bread, and a Bread Pudding for dessert. Once the theme was announced the two chefs gathered their ingredients and began to plan out their meals.
It was an honor and privilege to get a chance to watch these two professionals at work in the kitchen. "This was a stiff competition. I think we were equally matched," said Specialist Albert Feeley. Specialist James Ruane added, "We had to do Indian food, which is quite a different competition,"  he said as he had never eaten or cooked Indian food before in his life.   He continued, "It was very interesting making all those, being as I never made those dishes before, and that is what's really good about these competitions is that we get to make dishes we normally don't. It kind of expands your horizons as a cook to be able to do stuff like that."
As each dish was completed they were placed into shiny stainless steel serving dishes on two different tables. Once the judges arrived each chef got a chance to introduce themselves and talk a little about their dishes. They then got out of the way as the judges descended on the food.
Both added personal touches to their dishes that made them unique, and I wouldn't have kicked either one's off my dinner plate. However in the end one chef must win a cooking competition, and in my personal opinion, the two chefs were about equal on the chicken as both needed more spice to them, Feeley won on his Rice Pilaf, Ruane kicked butt with his bread pudding, and I gave the edge to Feeley on the Chapati bread.
In the end the majority of the judges must have agreed with me as in the end Feeley took the day.
Photo Gallery
About Bill Larson
Sections
News
Topics
2nd Brigade Combat Team, Indian Food