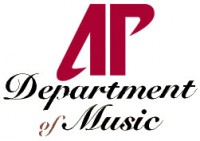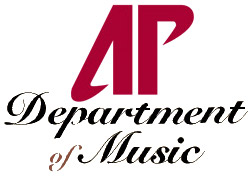 Clarksville, TN – On a warm afternoon last spring, just as the bradford pear trees started blossoming around Clarksville, Austin Peay State University professor of music Dr. David Steinquest sat in his office, dreaming about the dark and gloomy month of October. He'd just heard a rumor that the department of music was purchasing a new Allen concert organ, and the haunting sounds of Johann Sebastian Bach's Toccata in D minor, from "Phantom of the Opera," played in his head.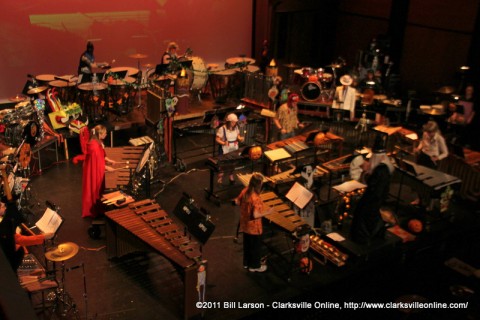 "I absolutely knew then that the organ had to be the starting point for this year's Percussion Ensemble Halloween Concert," he said. "And no question, the very first thing on the program was going to be Bach's Toccata in D minor. You can't have an organ and not play it."
The rumor about the organ turned out to be true, so at 6:00pm and 8:00pm on October 30th, the instrument will help usher in the strange blend of music and mayhem that has come to define this wildly popular community concert for the last 28 years. And as always, Steinquest and his band of APSU music faculty members will wear costumes to perform the Halloween-themed music in an eerily decorated concert hall inside the APSU Music/Mass Communication Building.
"It's a very family-friendly concert, and it's always a sell-out," Steinquest said.
The evening's program will feature old and new classical pieces, such as Igor Stravinsky's "Sacrificial Dance," Philip Glass's film score for the movie "Dracula" and Bernard Herman's terrifying composition for Alfred Hitchcock's controversial 1960 film "Psycho."
"People like (famed American composer) Aaron Copeland were so complimentary of how Bernard Herman wrote the music for 'Psycho,' of how orchestral it was," Steinquest said. "If Aaron Copeland says it's OK, I'm OK with putting it on the program."
Steinquest also wanted to include works by Ludwig von Beethoven on the program, but he didn't know how the music would fit in with the evening's macabre theme. Then Steinquest hit on the idea of fusing two of the German composer's most famous works – "Fur Elise" and "Moonlight Sonata" – into a sort of Latin-style, dueling piano performance.
"There's going to be a really funny sort of story that goes along with this whole thing, but I don't want to say what it is," he said. "I think it's going to be really, really fun."
Two of Steinquest's friends, Nashville musicians Chris Brooks and Chris Crockarell, will also help out with the evening. The two, however, are notorious for causing trouble at these concerts. One year, they even brought a trash can on stage and played it as if it were an instrument.
"There may be metal detectors at all entrances to deter the possibility of anyone trying to get in with a concealed garbage can," Steinquest said.
The concert will end with a return of the Allen organ and a performance of Respighi's "The Pines of the Appian Way."
"I found an arrangement that was for this big brass choir, and there is an organ part, there is a part for a piano, and then what I did was use that score to flesh out all the mallet parts," Steinquest said. "This is going to be mammoth. It will literally blow everybody out of the back of the concert hall. I'm so excited about it."
Admission to the Halloween concert is two cans of food, which will be donated to Loaves and Fishes, or $3.00. The event usually sells out, so contact the APSU Music Department office at 931.221.7818 for tickets or other information.