The quiet of the night was disrupted as Clarksville Police officers responded to a suicidal man at a Clearwater Drive residence.

Clarksville, TN – On Monday, November 12th, around 6:11pm, Clarksville Police Officers were called to Clearwater Drive in reference to a suicidal, 45 year old man. Police received information the retired military man, who suffered from PTSD and attempted suicide before, was armed with a 22 rifle and had put it in his mouth.
The wife and children left the residence so he was the only one inside.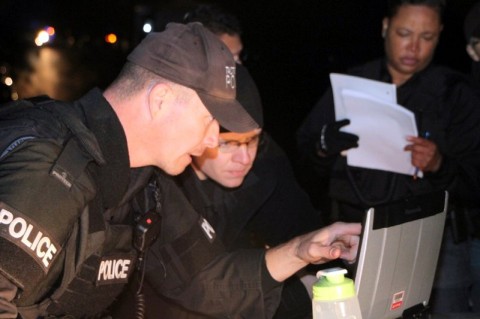 Officers arrived and set up a perimeter around the house. There was no phone capability in the house since the spouse took the phone as she left the residence with the children.
Officers approached the house and found the front door was unlocked. They pushed it open and verbal contact was attempted from outside, but there was no response. The Negotiators and Tactical team were called out and responded to the scene.
Negotiators attempted to establish contact for about a half hour, but received no response. The Tactical team determined the man was in the bedroom, but there was no movement.
Around 9:20pm, since the man's status was unknown and to ensure officer safety, "gas" was deployed into the bedroom. The Tactical team entered, and found the man deceased inside.
Photo Gallery