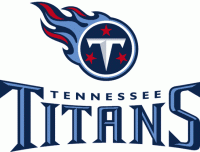 Nashville, TN – The Tennessee Titans added OL Kyle DeVan and T Daniel Baldridge to the 53-man roster and signed G Chris Scott to the practice squad.
To make room for the new players, the Titans placed T David Stewart (leg) and S Robert Johnson (foot) on injured reserve.
Baldridge (6-8, 308) was signed from the Jacksonville Jaguars practice squad.
Originally signed as a undrafted free agent from Marshall in 2010, Baldridge split time between the active roster and practice squad for Jacksonville over the last three seasons. He has played in two games during his NFL career.
DeVan was re-signed after being waived on Saturday.
Scott (6-4, 319) was a fifth-round selection from the University of Tennessee by the Pittsburgh Steelers in the 2010 NFL Draft. He played in two games for the Steelers in 2011 and this year spent time on the practice squads of Green Bay Packers and Tampa Bay Buccaneers.