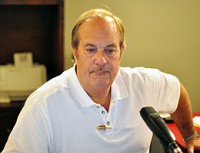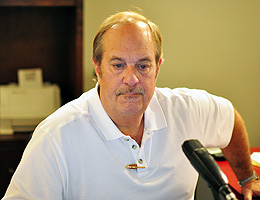 Clarksville TN – There are no words to describe the events of last week.   The senseless killings of innocent children, at Christmas, is something that I don't think any of us ever "get over."  But with the dominance of social media in our lives, this tragedy has the opportunity to tear each of us, and our friends and family, apart.
It didn't take long after the news broke in Newtown Connecticut for both sides of the gun debate to find it's way on Facebook and Twitter.  I saw some pretty offensive "posts" in my thread, and some very irresponsible comments by politicians on the national stage, using this tragedy to "politicize" their agenda.
I was appalled.
I thought the recent Presidential election was pretty brutal between friends. We had no respect for an opposing opinion. We all have Democratic and Republican friends, but for some reason, we decided to clean out our friends list of those who didn't agree with our politics. I got so sick and tired of the political posts, that I just didn't pay them much attention. These are my friends, and I love them regardless of their politics. We know we disagree politically.
Now, the gun debate is running rampant on social media. I had one friend "dare" us to argue against the need for gun control.  I had another friend call people "idiots" if they didn't see the need to take away guns. Others were busy posting the "pro gun" statistics, and the constitution's second amendment.
This debate over gun control will NEVER change. There will always be those for and against. We will always have friends who are on both sides of the issue.  This tragedy doesn't change that, and nothing ever will.
Now we run the risk of letting this national tragedy do more damage than it's already done. We run the risk of letting it tear all of us apart, and separate us from the people we have come to call our friend. It runs the risk of destroying families, and causing stress in the work place.
We can't let this tragedy do more damage than it's already done. It's time we think about the families who have been affected by the loss of their precious children. It's time to think about those teachers who died trying to protect them. It's time we think about this quiet little town in Connecticut, and how they may never recover from this.
Now is not the time for selfish grandstanding about guns, not by you or anybody else.
These people need us. These people need our prayers, our support, our encouragement. We need to think of someone other than ourselves right now.
So get off your high horse. Step down from your soap box. We haven't even buried the dead, and already you're making me sick.