Topic: Gun Control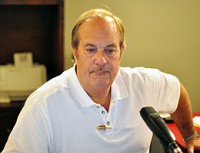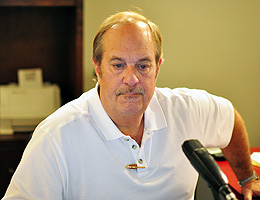 Clarksville TN – There are no words to describe the events of last week.   The senseless killings of innocent children, at Christmas, is something that I don't think any of us ever "get over."  But with the dominance of social media in our lives, this tragedy has the opportunity to tear each of us, and our friends and family, apart.
It didn't take long after the news broke in Newtown Connecticut for both sides of the gun debate to find it's way on Facebook and Twitter.  I saw some pretty offensive "posts" in my thread, and some very irresponsible comments by politicians on the national stage, using this tragedy to "politicize" their agenda. «Read the rest of this article»
I wrote this in July but never posted it…hence the "lost" article.

On the Monday of this last July 4th weekend, I was driving back from visiting my brothers family. I passed the time listening to the satellite radio, particularly both Left and Right political talk channels.
The talk shows on the liberal channels were very similar to the talk shows on the conservative channels. They were talking about the same topics, they had the same sponsors, the same sound bytes, the same timed commercial breaks, the same news at the top and bottom of the hour…for the entire seven hours. I couldn't take it that long, but I did listen long enough to make some observations. «Read the rest of this article»
I received some emails from people who expressed concerns abut the city council opting out of the state guns in Parks bill,  which I along with some of my constituents think is a good decision for our community. The theme amongst those who are in favor of allowing guns in parks seems to be that they are worried about safety in our parks. This is not backed up by the statistics, so I have attached a list of the crimes committed in parks as reported to the Police Department since January.
In 11 of our parks there were no crimes reported, and in the others there were just a few. I think providing some information on the safety of our parks will provide some relief to those who are concerned. I will continue to oppose allowing guns in our parks, as a matter of ensuring the safety of our children. I would hate to see a permit holder get into an argument at a park with someone,  and then instead of calling the police  take matters into their own hands, and innocent bystanders get hurt. «Read the rest of this article»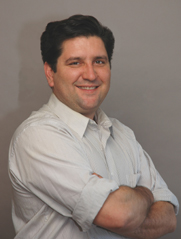 The shooting spree at the Tennessee Valley Unitarian Universalist Church has resulted in murder charges being filed against Jim D. Adkisson, 58, an out-of-work truck driver charged with the killing of two people and the wounding of six others during a children's musical at the church Sunday morning. Chris Lugo responds to that news and the issue of crime and gun control.
Many Tennesseans were stunned to hear the news that yesterday morning at 10:18 a.m. a lone gunman walked into a welcoming congregation in Knoxville and opened fire on the congregants who were gathered in anticipation of watching their children perform a scene from the musical "Annie" as part of the morning services, killing two people and shooting several more in the head before being tackled to the ground. That church, the Tennessee Valley Unitarian Universalist Church, is a beacon of joy and hope in East Tennessee. Its congregation is made up of some of the most loving, kind and gentle people in the fine city of Knoxville, and the horrific tragedy which was visited upon that church is a wakeup call to good people throughout Tennessee to re-examine our approach to gun control in Tennessee and throughout this nation. «Read the rest of this article»

The shootings on this 16th of April, 2007, should give pause to us all. Yet another in a long line of senseless violence. But today was notable in a number of ways. First, there is the sheer number of victims — 33 dead, over 30 wounded. Then there is the fact that this was probably perpetrated by one disturbed individual. Finally, there is the types of weapons involved, two pistols; a twenty-two caliber and a 9 mm semiautomatic pistol.
I am not unfamiliar with guns. I lived for 5 years on a farm and owned several guns, a 22 semiautomatic rifle, a Ruger Mini14 semiautomatic rifle, and two pistols, a Ruger 357 magnum and a Colt 45 semiautomatic that I used for target practice. None of my weapons were ever fired in anger, but I had an intimate knowledge of firearms. So I was surprised when I learned that 33 lives were claimed by a single individual with two pistols. When I first learned about the shootings, I envisioned at least a couple of people roaming the campus with military style high powered rifles. Not so, just a single nut with two pistols.
We can expect to shortly hear from the gun nuts that we shouldn't make it about guns and that guns don't kill people; people kill people. «Read the rest of this article»