Clarksville, TN – Jeffrey Alexander defines collective trauma as what occurs when members of a group have been subjected to a horrendous experience that forever marks and changes their identity (Streesland, 2005). The events of September 11th, 2001 have forever altered the American identity. Most young adults today (ages 18-25) have never experienced a commercial flight that did not involve intense security screening. Today, an 11-year old child growing up in the United States has no idea what it is like to live in a country that is not at war.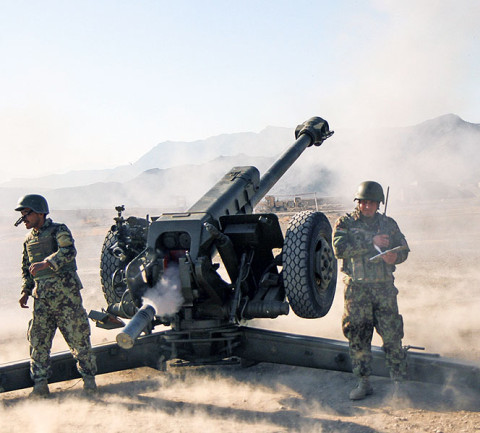 Since September 11th, the collective psyche of a nation has shifted from one that felt confident in its national defense, to one that is keenly aware of the fact that the 'enemy' can strike at any time. This paradigm shift in American worldview is a result of the collective trauma experienced by millions.
Most American's have never been deployed into a combat zone. However, the 24-hour news cycle deploys that combat zone into living rooms all across America. As news breaks about the latest tragedy in Afghanistan or some other war zone, families and communities are forced to repress, or in some way, relive the series of tragic events that have led our nation to this point.
As more troops return from combat in Afghanistan, the population of everyday Americans who have experienced combat will continue to rise, especially as these veterans separate from the service. Grossman (2009) says that the horrifying memories of combat have a great impact on the combatant. To the soldier who has engaged the enemy, they perceive that they are responsible for every friend who was killed and every enemy who was killed (Grossman, 2009).
One could also argue that the logisticians who provide the 'beans and bullets' that support combat operations may also feel responsible or at a minimum culpable for the deaths that occur in combat. There is also the nature of the 360-degree battlefield of the 21st century that puts every soldier on the frontlines, including women. The constant and shared threat of Improvised Explosive Devices (IEDs), suicide bombers, and mortar attacks creates a collective trauma amongst troops who have been deployed to a combat zone, even if those troops never fired a shot. When those troops return, it is their collective identity as combat veterans that eventually spills over into the collective identity of post-9/11 America. The effects are often tragic.
Take our post for example. Fort Campbell has been directly involved in combat operations everyday since October of 2001. That is 12 straight years of having at least one regular Army unit deployed in a combat zone. This does not account for the 5th Special Forces Group nor the 160th Special Forces Operations Aviation Regiment that are often deployed on classified national security missions.
For our community,  collective trauma is an everyday reality. In 2009, the Fort Campbell community experienced 11 suicides between January and May, with an average of one suicide per week between January and March (Hall, 2009). Between June and July of 2010, 33 soldiers were killed and 400 were wounded (Kenning, 2010). These are not just names and pictures in the news. They are our friends, neighbors, and families.
A couple of weeks ago I had the privilege of attending a ministry fair on post with pastors and leaders representing hundreds of churches and programs throughout our community. While there, I heard a statistic that rocked me to my core. Apparently, Fort Campbell has over 571 programs, polices, and services, geared toward helping soldiers and families.
That sounds good and in many ways is good. It shows that the Army is trying its best to do something to turn the tide. However, the reality is that there is obviously a disconnect somewhere since the suicide rate keeps going up even as more programs are added to the ever increasing roster of services offered.

I am convinced that the only way we are going to reverse the trend and help our warriors deal with the stresses of combat is to do it together. I am also convinced that we cannot pretend that what happend "over there" does not matter. Hearts and minds need healing and that is not something that can be accomplished without the power of God and the help of everyday, caring people.
We must get involved in this new battle for hearts and minds because like it or not, we are in this together. There are a lot of issues that make the "news" in Clarksville. Nothing should be a bigger story than helping the brave warriors who have sacrificed so much to save us from terror.
References
Grossman, D. (2009) – On Killing, Revised ED. Back Bay Books/Little, Brown & Co., New York, NY
Hall, K. (2009, May 27) – 11 suicides at Campbell trigger stand-down. Retrieved from http://www.armytimes.com/news/2009/05/ap_campbell_suicides_052709/
Kenning, C. (2010, Aug 23) – Fort Campbell, Ky., pays steepening price in Afghanistan. Retrieved from http://www.usatoday.com/news/military/2010-08-23-fort-campbell-losses_N.htm
Steensland, B. (2005) – Cultural trauma and collective identity. Social Forces, 83(4), 1776-1777. Retrieved from http://search.proquest.com/docview/229854263?accountid=8289