Austin Peay Governors vs. Eastern Kentucky
Wednesday, February 20th, 2013 | 6:00pm (CT)
Richmond, KY | McBrayer Arena

Richmond, KY – After a weekend that more than teased the Austin Peay State University basketball faithful, the Governors face the cold hard reality.
For their streak to reach 29 straight years participating in the Ohio Valley Conference tournament, the Govs must win their final three OVC contests.
And for APSU to potentially achieve the desired six OVC wins, the first step may be the most difficult. The Governors head to Richmond, KY, Wednesday, to play the league's hottest team. After a recent lull, Eastern Kentucky is amidst a five-game winning streak. The Colonels scored 80 points in each of their home wins last weekend against Tennessee Tech and Jacksonville State.  That was preceded by an impressive 21-point road win at Morehead State.
In other words, the Colonels are on a roll. They are just one game behind Belmont in the OVC East standings at 11-3, with a 21-6 overall record. Fans have taken to this team, having drawn more than 5,000 on two separate occasions.
If the Govs are to continue its success, they must continue to display the traits that appeared last weekend.  Notorious all season long for slow starts, the Govs jumped out to an 18-6 lead at Eastern Iliinois and then two nights later exploded to a 28-6 early advantage.
APSU was able to win at EIU with its first and third leading scorers, Travis Betran and Will Triggs combining for just 11 points. Then at SIUE, the Govs pounded the Cougars on the boards by a 40-22 edge as Edwardsville, IL, natives Anthony Campbell and Will Triggs enjoyed their trip home. Campbell, in fact, in his return to his home state earned OVC Player of the Week honors after tallying a pair of 20-point efforts.
Austin Peay Governors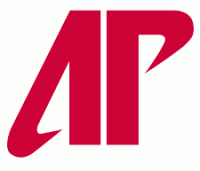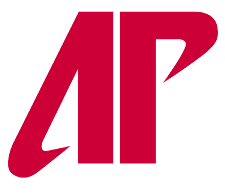 This is Dave Loos' 23rd season as Austin Peay head coach and he is 370-330 at APSU-the winningest basketball coach in Ohio Valley Conference history-while 452-383 all-time in his 27th season as a college head coach
Austin Peay was picked to finish third behind Murray State and Southeast Missouri in the newly-formed OVC West Division in the preseason poll.
This is the thirds of a four-game road trek that also will take the Govs to Liberty for the Ramada Worldwide BracketBusters series.
The Govs enter the game having not only capturing their first road wins of 2012-13 but also gaining their first two-game winning streak this season.
Not only did the Governors capture road wins at Eastern Illinois and SIU Edwardsville, but they never trailed in either game as well.
Eastern Kentucky Colonels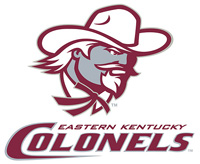 Eastern Kentucky comes with a 21-6 record, with a 10-3 OVC record. The Colonels already have clinched an OVC tourney berth.
The Colonels come in amidst a five-game winning streak after dispatching Jacksonville State, Saturday night. EKU has not lost a game in February.
This is the first 20-win season–eighth overall–under eighth-year head coach Jeff Neubauer.
In guards Glenn Cosey (15.5 ppg) and Corey Walden (12.1 ppg) Eastern Kentucky has two of the league's top newcomers.
Senior point guard Mike DiNunno (15.5 ppg, 4.2 apg) is one of the OVC's most efficient performers.
What You Should Know
The Series: This is the 109th meeting between the two Ohio Valley Conference foes, Austin Peay and Eastern Kentucky, with the Govs holding a 60-48 advantage. The two teams split last season's two games. On December 29th, 2011, the Governors lost at EKU, 67-65. But APSU rebounded to win the contest in Clarksville, TN, 80-65, January 12th, 2012. As a result, APSU has won four of the last five meetings.
Deeper Meanings
What A Win Would Mean: The Govs would win their fourth OVC game…they would win their third straight game…they would improve to 8-20…they would go 3-3 in February… it would be APSU's third road victory this season…the Govs would go to 3-6 in OVC road games….they would improve to 61-48 all-time against Eastern Kentucky…it would make Dave Loos 35-16 all-time against EKU…it would make Loos 12-5 against Eastern Kentucky coach Jeff Neubauer…it would be Loos' 453rd career victory.
What A Loss Would Mean: It would eliminate the Governors from participating in the OVC tournament for the first time since 1984…the Govs would drop 14 games below the .500 mark at 7-21…it would be the Govs' 11th OVC loss…it would leave the Govs 1-5 against OVC East feos…it would be APSU's seventh OVC road loss this season…the Govs would fall to 2-11 overall on the road this season…it would be Dave Loos' 331st APSU loss and 384th all-time.
Campbell Earns First Player Honor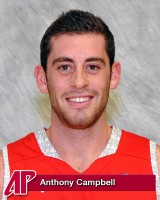 Senior forward Anthony Campbell, who scored more than 20 points in each of APSU's road victories last weekend, was named OVC Player of the Week. This was the first OVC Player of the Week honor for the fifth-year senior, who was beset by knee injuries the previous two seasons.
Against Eastern Illinois, Thursday, the Edwardsville, IL, native went 7-of-13 from the floor, including 5-of-7 from three-point range, in tallying 24 points. He scored 15 second-half points, including a trio of three pointers in the first seven minutes of the final half as APSU built a 22-point lead.
Then playing in his hometown, Saturday, Campbell again went 7-of-13 from the floor in scoring 21 points. He helped APSU get off to 28-6 lead. He then helped staved off any SIUE comeback hopes by scoring nine points, including two three pointers along with a traditional three-point play, as the Govs opened the second half on a 13-3 run.
Horton Again Claims Honor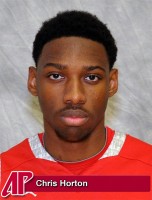 Chris Horton, who recorded double-doubles in each of APSU road wins while also becoming APSU's single-season blocked shots record holder, was named OVC Freshman of the Week for the eighth time.
Horton became only the second person in OVC history to garner at least eight league Freshman of the Week honors. Eastern Kentucky's Matt Witt recorded 11 during the 2002-03 season.
Horton did so by recording his seventh and eighth double-doubles over the weekend. He scored 14 points, on 6-of-9 shooting, against Eastern Illinois while pulling down 10 rebounds.
Then against SIUE, the Decatur, GA, native scored 13 points on a perfect 6-of-6 shooting effort, also grabbing 10 rebounds. In addition, Horton blocked seven shots, the third time this season he had seven single game blocks.
Record Holder
With seven blocks against SIUE, freshman center Chris Horton now has 85 blocked shots this season, passing Josh Lewis' 2003-04 mark of 83.
Board Work
The 40-22 rebounding edge against SIUE was the Governors third largest this season but the greatest during OVC play. In fact, APSU has now out-rebounded OVC opposition in three of the last four games. The Govs opened OVC play by being out-rebounded in eight of their first nine games.
Heating Up
The Governors' 30 of 53 shooting effort (56.7 percent) against SIUE represented an OVC-season best. The Govs previous high was 55.2 percent against Jacksonville State. It also was APSU's best shooting percentage against a Division I opponent.
Making His Point
Starting his fourth game since returning from a pair of injuries, point guard Jerome Clyburn tallied a season-best six assists against SIUE. Clyburn also grabbed a career-best eight rebounds.
Welcome Home
Returning to their hometown of Edwardsville, Anthony Campbell and Will Triggs combined for 35 points on 13 of 24 shooting, against SIUE and 13 rebounds.
Aborted Comeback
Owning only 45 points heading into the final two minutes, Eastern Illinois scrambled for 19 points in the final 1:52 to make an aborted comeback attempt Thursday in APSU's 71-64 victory. That is one more point than the Panther scored in the entire first half.
Soup's On
Coming off a single-digit performance against Belmont, Anthony Campbell just need to return to his home state to recapture his scoring touch. The Edwardsville native's 24 points against Eastern Illinois represented his eighth 20-point outing this season and 14th for his career. Campbell's five three pointers matched his career best—he also had five at Illinois State.
Media Center
Radio: Governors Radio Network
Play-by-Play: Greg Walker
Analyst: David Loos
WVRY 105.1-FM
www.letsgopeay.com
Television: None