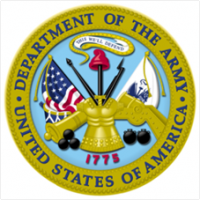 Clarksville, TN – The U.S. Army's famed Orange County Chopper will be making its first appearance in Middle Tennessee since 2011 at this weekend's Rivers and Spires Festival in Clarksville.
The detailed motorcycle will be on display both Friday and Saturday at Rivers and Spires in downtown Clarksville, TN. It will be located in the Military Appreciation area near the intersection of Commerce street and 2nd street.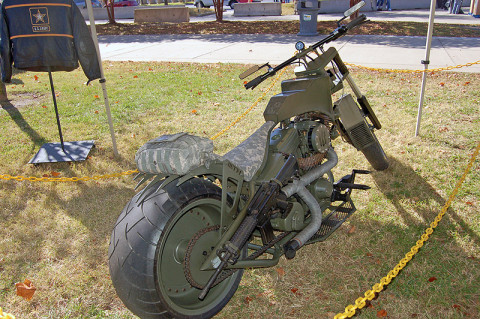 "We're honored to have the Orange County Chopper in Clarksville," said Sgt. 1st Class Cameron Cortez, who commands the Clarksville U.S. Army Recruiting Center. "There's always a lot of competition for these assets, and we're so glad we can bring this fine motorcycle to the Clarksville area."
The "OCC" was made for the U.S. Army by Orange County Choppers out of Newburgh, NY. The manufacturer has gained worldwide fame after being the focus of the reality TV show, "American Chopper" that debuted on the Discovery Channel in 2002. The series ran several seasons there and later on TLC detailing the lives and work of Paul Teutul Sr., his family and employees.
The customized motorcycle is fitted with weapons that represent those used by Soldiers every day including an M4 Carbine, M61 and M67 fragmentation grenades and the M181 Claymore Mine. It has a 134 horsepower engine and can reach a top speed of 145 miles per hour.
"The OCC was built to represent American Soldier," Cortez explained. "It's designed to be rugged, lethal and intimidating when needed, always well equipped, finely tuned, creative and adaptive."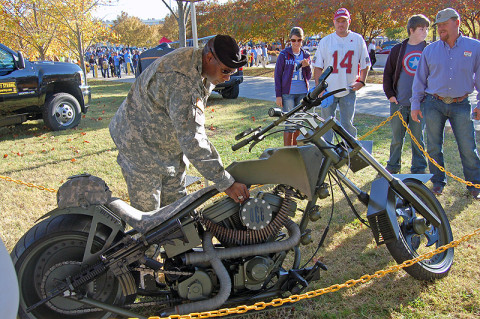 The OCC travels the nation supporting Army recruiting events. It was last in the middle Tennessee in November 2011 when it was set up outside of LP Field for a Tennessee Titans' game.
Admission to see the OCC is free. It will be located near the Army's exhibit, and visitors are welcome to take their picture with it.
Hours for the OCC are Friday from 5:00pm-9:00pm and on Saturday from 10:00am–8:00pm.
For more information about the OCC, check out its website at http://www.usarec.army.mil/msbn/ .
Its Facebook page can be found at https://www.facebook.com/#!/MissionSupportBattalion .
For more information, call the Clarksville Center at 931.647.1708.