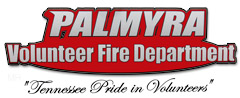 Montgomery County, TN – On Saturday, May 11th, the Palmyra Volunteer Fire Department held their First Annual Cornhole Tournament.

It began at 8:00am at Hilltop Super Market, located at 400 Highway 149, during Hilltop's BBQ Cook-Off.

The Tournament consisted of 10 two person teams with the 1st place winners receiving $100.00 and a trophy.
Early registration was $20.00 per team and $25.00 per team day of the event.

Jimmy McGuffin of Frankfort, KY and Michael Ratcliffe from Lawrenceburg, KY were the winners of the Cornhole Tournament. Casey Gunter and Mitchell Ellis came in 2nd Place.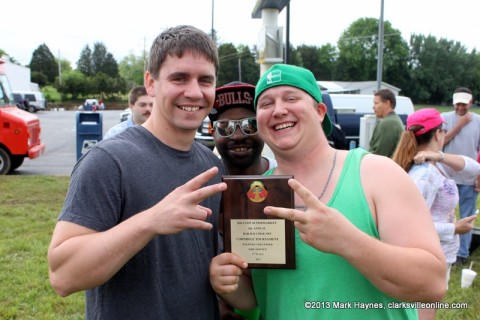 "This is a good fundraiser to help them out. They did an incredible job. We go to alot of tournaments like this and sometimes it's in disorganized or things are just not in order," said Gary Ferguson. "But these guys did a great job. All of the volunteers were excellent. I hope they keep doing it. Because if they do, I will keep coming back."
Everyone had such a great time at the tournament that they all wanted to play again. So, the Palmyra Volunteer Fire Department quickly setup registration for a second tournament Saturday. All 10 teams registered again.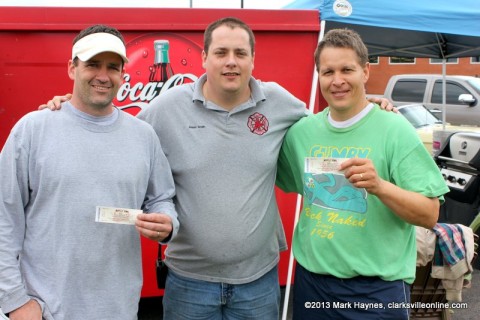 Ratcliffe and McGuffin won the second tournament as well. Jimmy McGuffin and Gary Ferguson came in second place. McGuffin and Ferguson won Nashville Sounds tickets courtesy of ClarksvilleOnline and ClarksvilleSportsNetwork.
"This was the first time we had tried doing a cornhole tournament. We built the cornhole boards and bought the bags," stated Palmyra Volunteer Fire Department Chief Mike Donaghey. "It actually went really well. It was very smooth. People had a really good time at it."
Photo Gallery
Sections
News
Topics
BBQ Cook Off, CaseyGunter, Clarksville TN, ClarksvilleOnline, ClarksvilleSportsNetwork.com., Cornhole Tournament, Frankfort KY, fundraiser, Gary Ferguson, Highway 149, Hilltop Super Market, Hwy 149, Jimmy McGuffin, Lawrenceburg KY, Michael Ratcliffe, Mike Donaghey, Mitchell Ellis, Montgomery County, Nashville Sounds, Palmyra Volunteer fire Department, Sounds, Trophy, Volunteers