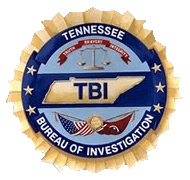 Nashville, TN – The Tennessee Bureau of Investigation has removed its latest addition to the state's Top Ten Most Wanted list after he was captured by authorities this morning at a local hotel in Pulaski.
Jerrell Martinez Sizemore, 24, was wanted by the Pulaski Police Department on one count of first degree murder for shooting and killing Brandon Stinnett at a home on  Woodring Street in Pulaski  Monday afternoon.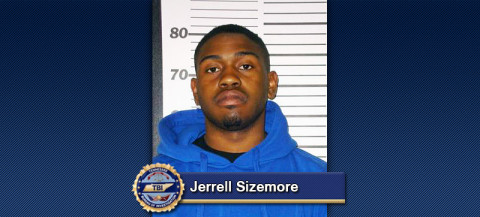 Early this morning, investigators received a tip that Sizemore was at the Budget Inn. Officials with the Pulaski Police Department located him and a female in a room at the motel checked in under a false name. The female is going to be charged with accessory after the fact.
TBI assisted the Pulaski Police Department in the fugitive investigation and added Sizemore to the Top Ten Most Wanted list yesterday afternoon.
The Giles County Sheriff's Office, the FBI's Columbia Resident Agency, the Lawrence County Sheriff's Office, the Lawrenceburg Police Department, the Huntsville Police Department, and the Madison County Sheriff's Office in Alabama participated in the investigation.
Sizemore is a confirmed member of the Kitchen Crips street gang and is being booked into the Giles County Jail.