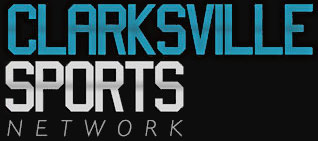 Clarksville, TN – Hunter Richardson and Alexa Rippy each hold one-shot advantages, in their respective divisions, after the opening round of the 2013 Hank Miles Junior City Amateur – being held at Swan Lake Golf Course.
In the Boys 18-hole Division, Richardson fired a two-over 73 to lead Payton Williams by one shot, after he carded a first-round three-over 74.
Collin Welker is two shots back (four-over/75), while Luke Chilcutt (eight-over/79) was the only other golfer to break into the 70's on June 19
th
.
In the Girls 18-hole Division, Rippy carded a three-over 74 to top Reagan Greene and Anna Michelle Moore by a shot after they recorded first-rounds of four-over 75.
"I thought I played pretty well today and I was happy with my score," Rippy said. "I hit a lot of fairways and greens, but I missed a lot of putts – but I made some too – so it all works out. Nothing really stood out today, other than on number 12 where I had a bad hole where I hit a bad drive and just didn't get on the green like I should have."
But heading into June 20th final round, she knows she still has some work to do.
"I'm going to have to make some more putts than I did today and work on my tempo.
"Sometimes I get the adrenalin going and I start swinging very fast, so I just need to stay level and play the best I can."
Hanley Long (six-over/77), Mariah Smith (eight-over/79) and Breana Smith (eight-over/79) also finished the opening day with rounds in the 70's.
In the younger divisions, Sean Gardner leads the Boys nine-hole grouping with a 39 total – two shots better the Bryson Batson's first-round 41. Wyatt Samuels (45) and Cole Freeman (47) are within eight shots heading into the final round of play.
In the Boy's Six-Hole Division, Clayton Shenk leads with a total of 31, five shots better than current second-place holder Efrain Figueroa (36).
In the Boys Three-Hole Division, Briley Hagewood's first-round total of 18 is three shots better than Tyler Kincaid and John Riley Wallace – who both shot 21's.
On the girls side, the Nine-Hole Division maybe the closely contested grouping of round one, with Kallie Robertson's 32 leading the division, but everyone in the group is still within two shots.
In the Girls Six-Hole Division, Katie Freeman (36) leads Abby Williams (40) by four shots, while in the Girls Three-Hole Division — Ellie Wiggins (26) had a seven-shot advantage over second-place Emma Markus (33).
Hank Miles Junior City Amateur runs through June 20th.
Box Score
2013 Hank Miles Junior City Amateur
Swan Lake Golf Course

First-Round scores
Boys 18 Holes

Hunter Richardson      73
Payton Williams          74
Collin Welker              75
Luke Chilcutt              79
Eric Jinnette                81
Nicholas Lee               81
Hunter Chesney          83
Tyler Britt                   83
Andrew Williams        87
Logan Reynolds          87
Matt Rucker                88
Coda Peyton               93
J.C. Poland                  103
Girls 18 Holes
Alexa Rippy                74
Reagan Greene            75
Anna Michelle Moore 75
Hanley Long               77
Mariah Smith              79
Breana Smith              79
Whitney Robertson     82
KayCee Lindberg       87
Ally Smith                   88
Cameron Waltman      96
Monica Pan                 100
Boys 9 Holes
Sean Gardner              39
Bryson Batson             41
Wyatt Samuels            45
Cole Freeman              47
Justin Lozeau              49
Caleb Ritchey             49
Hogan Wiggins           50
Samuel Nicholson       50
Taylor Ray                  50
Nicklaus Whitlow       52
Joshua Lozeau             52
David Bowman           56
Justin Posey                59
Stone Norris                59
Austin Scott                60
Matthew Mund           61
Taylor Norris               62
Aidan Baker                64
Nathaniel Heuman      67
Girls 9 Holes
Kallie Robertson         52
Mallory Saleh              53
Alexis Williams           54
Sadie Pan                    54
Boys 6 Holes

Clayton Shenk              31
Efrain Figueroa           36
Dylan Cottrell             40
Zachary Faerber          48
Caleb Bowman           48
Jake Schwankhart       50
Harrison Bean             54
James Kohler               61
Girls 6 Holes
Katie Freeman             36
Abby Williams            40
Leslie Wallin               44
Autumn Spencer         51
Boys 3 Holes
Briley Hagewood        18
Tyler Kincaid              21
John Riley Wallace     21
Charlie Grimes            27
Callaway Whitlow      35
Girls 3 Holes
Ellie Wiggins               26
Emma Markus             33
Heather Figueroa        38
Second-Day Tee Times
Boys 18 Holes (Hole # 1)
Coda Peyton               7:30
J.C. Poland                  7:30
Logan Reynolds          7:40
Matt Rucker                7:40
Hunter Chesney          7:50
Tyler Britt                   7:50
Andrew Williams        7:50
Luke Chilcutt              8:00
Eric Jinnette                8:00
Nicholas Lee               8:00
Hunter Richardson      8:10
Payton Williams          8:10
Collin Welker              8:10
Girls 18 Holes (Hole # 1)
Cameron Waltman      8:30
Monica Pan                 8:30
Whitney Robertson     8:40
KayCee Lindberg       8:40
Ally Smith                   8:40
Hanley Long               8:50
Mariah Smith              8:50
Breana Smith              8:50
Alexa Rippy                9:00
Reagan Greene            9:00
Anna Michelle Moore 9:00
Boys 9 Holes (Hole # 9)

Aidan Baker                7:30
Nathaniel Heuman      7:30
Matthew Mund           7:40
Taylor Norris               7:40
Justin Posey                7:50
Stone Norris                7:50
Austin Scott                7:50
Nicklaus Whitlow       8:00
Joshua Lozeau             8:00
David Bowman           8:00
Hogan Wiggins           8:10
Samuel Nicholson       8:10
Taylor Ray                  8:10
Cole Freeman              8:20
Justin Lozeau              8:20
Caleb Ritchey             8:20
Sean Gardner              8:30
Bryson Batson             8:30
Wyatt Samuels            8:30
Girls 9 Holes (Hole # 9)
Mallory Saleh              8:50
Sadie Pan                    8:50
Kallie Robertson         9:00
Alexis Williams           9:00
Boys 6 Holes (Hole # 3)
Harrison Bean             10:00
James Kohler               10:00
Zachary Faerber          10:10
Caleb Bowman           10:10
Jake Schwankhart       10:10
Clayton Shenk              10:20
Efrain Figueroa           10:20
Dylan Cottrell             10:20
Girls 6 Holes (Hole # 3)
Leslie Wallin               10:30
Autumn Spencer         10:30
Katie Freeman             10:40
Abby Williams            10:40
Boys 3 Holes (Hole # 1)
Charlie Grimes            11:10
Callaway Whitlow      11:10
Briley Hagewood        11:20
Tyler Kincaid              11:20
John Riley Wallace     11:20
Girls 3 Holes (Hole # 1)
Ellie Wiggins               11:30
Emma Markus             11:30
Heather Figueroa        11:30
Photo Gallery