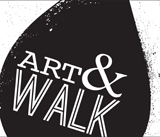 Clarksville, TN – Produced by The Downtown Clarksville Association, First Thursday Art Walk is a free, self-guided tour spanning a 5-block radius that combines visual art, live music, engaging events and more in the heart of Downtown Clarksville.
With 10+ venues, bars and businesses participating each month, the First Thursday Art Walk in Clarksville is the ultimate opportunity to savor and support local creative talent.



The September Art Walk will be held September 5th from 5:00pm to 8:00pm at the shops and galleries on Public Square, Franklin Street, and Strawberry Alley.

The participating businesses are listed below as well as a description of the work they will be exhibiting and services they will be offering during the event.
Hodgepodge
Located at 125 Franklin Street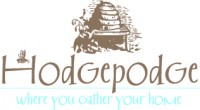 Hodgepodge is delighted to be hosting the talented Bob Privett. About his art, Bob states, " When I work on a piece of art, my process and vision for each work is deeply personal. Sometimes I struggle even to find the right words to describe my work when it is completed because I have my own personal and intimate connection with the piece just as each viewer of the work will have their own personal connection.  I feel that art is truly in the eye of the beholder because of the emotions and feelings that connect a person to a particular work of art."
Rogate's Boutique
Located at 115 Franklin Street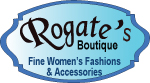 Tess-Marites B Lankovich will be featured at Rogate's Boutique for the First Thursday Art Walk in September.

Tess Marites Lankovich is currently a student at Bethel University in Clarksville, TN, where she majors in Business Science. In addition, she works full time, participates in an amazing array of community events, and manages to find time for an arts career.

During her travels, Lankovich was busy building her portfolio, utilizing anything she came across to create a variety of canvases. She says, "Everywhere I've ever been I try to put all my experiences in some kind of picture where I have a story to tell." She has now been painting and exhibiting for over twenty years.

Her passion for art started at the age of nine by simply folding paper into a variety of shapes and forms known as Origami. By her early 30s she had moved on to mosaics. Now her artwork is a mixture of ink, watercolors, acrylics, and oils on canvas. "I want families and children to understand that through our artwork we can develop a togetherness," said Lankovich. "I also want them to know that everything they leave behind is just as important as if they were here."
The Downtown Artists Co-op
Located at 96 Franklin Street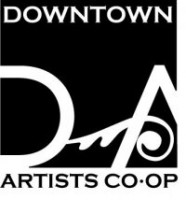 Downtown Artists Co-op (DAC) is proud to announce "Local Elements", an exhibit of fine art by members of the DAC. Over twenty DAC Members will display their fine art interpretations of "local elements". Art works in the exhibit represent subjects and elements of Clarksville and the surrounding area.. The works include Photography, Painting, Drawing, Mixed Media, 3D/Fabric Arts and much more.
The opening reception for Local Elements will be on September 5th from 5:00pm till 8:00pm. The DAC will be serving up fabulous appetizers, punch and wine along with original works of art by our members. As always, the DAC opening is a central part of Clarksville's "First Thursday Art Walk", a wonderful evening of art, music and more in beautiful Historic Downtown Clarksville. First Thursday Art Walk occurs regularly on the first Thursday of each month.
The current exhibit will be on display during the entire month of September at the DAC Gallery located at 96 Franklin Street, Clarksville, TN. See our website at www.clarksvilleartists.net or visit us on Facebook for more information.
The Framemaker
Located at 705 North 2nd Street, Suite B

Breathe and Decay; Photography by Laura Golobish
The Framemaker proudly presents work by art historian and photographer Laura Golobish as part of Clarksville's First Thursday Art Walk on September 5th, 2013.

An opening reception will be held from 5:00pm to 8:00pm. The exhibit, entitled "Breathe and Decay," will remain on display at the Framemaker throughout the month of September during normal business hours (Monday through Friday 10:00am–5:00pm).

Laura Golobish earned an Master of Arts in art history at the University of Georgia in 2010, and is currently an instructor in the art department at Austin Peay State University. Her most recent art and research has considered the body in the context of a variety of philosophical and religious structures.

The Framemaker is located at the corner of North Second Street and Georgia Avenue, across from the Clarksville Academy.
The New South Coffee Company
Located at 110 Franklin Street
New South Coffee Company will be featuring live music performed by local musicians.
The Runner's Hub
Located at 127 Franklin Street

The Runner's Hub will be hosing group runs around Historic Downtown Clarksville every Thursday evening at 5:30pm.  They will be hosting a group run on Art Walk Thursday evening at 5:30pm as well.
The Roxy Regional Theatre – Peg Harvill Gallery
Located at 100 Franklin Street

Critically acclaimed sculptor, Olen Bryant, will be the featured artist in The Peg Harvill Gallery for September. Bryant is one of Tennessee's most revered artists having won the Distinguished Artists Award during the 2007 Governor's Awards for the Arts.

In the same year a major tribute to his work was realized with a retrospective exhibit at Customs House Museum & Cultural Center in Clarksville, Tennessee.Olen Bryant graduated from Murray State University, Murray, Kentucky in 1950 and the Cranbrook Academy of Art, Bloomfield, Michigan in 1954. He also studied at the Cleveland Institute of Art and the Institute in the Visual Arts in American Culture at the University of Delaware and the Winterthur Museum in 1967.

Bryant taught art from 1958 – 1991 spending twenty-seven years as Professor of Art and Chair of the Sculpture and Ceramics Department at Austin Peay State University in Clarksville, Tennessee, having tremendous affect on numerous students, many of whom would agree that Olen's shadow was cast well beyond the formal confines of the classroom.

Olen Bryant has twenty-two solo exhibitions to his credit and numerous pieces in public collections including Austin Peay State University Campus, the Hunter Museum of American Art in Chattanooga, Tennessee and the Tennessee State Museum of Art and Cheekwood Museum of Art, both in Nashville, Tennessee.

Additional gallery hours are Monday – Friday, 9:00am–2:00pm.

For tickets and more information please visit www.roxyregionaltheatre.org or call the box office at 931.645.7699.
The Alley
Located at 101 Strawberry Alley
The Alley will host the work of two different artists for the September First Thursday Art Walk. Tess Lankovich and Brandy Dawn will be featured on the walls of one of Historic Downtown Clarksville's newest restaurant. Stop in grab a drink and sandwich and take in some great art, all at the same time.
The Austin Peay Art Department
Located at 124 Strawberry Alley
APSU Art Department presents "No Media" in the second floor gallery space at 124 Strawberry Alley (above Hodgepodge).
The Concept
Participating artists are randomly matched in sets of 3 and given 10mins to perform. NO MEDIA aims to bring together artists from a broad range of performable disciplines (poets + dancers + expanded cinemaistas + free jazzers + audio/video noise makers + etc) to challenge the conventions of their practice by responding in real time to artists from other disciplines.
The Rules
No Media At The Beginning!
[NO preparation is allowed. Bring your tools, devices, instruments, props, etc., but you've got to start with a blank slate. NO time will be allotted for 'setup'. There will be a 2min turn-around time where you can carry your stuff up and meet your collaborators]
No Media At The End!
[NO documentation allowed. It happens once && in real time.]
The Gilroy Neighborhood Pub
Located at 140 University Avenue
Continue your evening of Art Walk down Franklin Street and stop in The Gilroy for a refreshing beverage and a great meal.
Thursday Night is your chance to test you knowledge against opposing teams for prizes, free menu items, gift certificates, swag, and more. 2-4-1 Drafts til 10:00pm.
Stick around and check out Travis Dukes, live on stage at 9:00pm.
The Customs House Museum
Located at 200 South Second Street


The Customs House Museum is happy to join the First Thursday Art Walk.  They will be offering Free Admission during Art Walk between 5:00pm and 8:00pm.
The Customs House Museum is currently showcasing Captured Color: The Pastels of Mikki Dillon, through September, The Photography of Tony Cantonze, August 28th-October 28th and Art of the Staff, through September.
For more information on the exhibits featured this month, please visit their website at www.customshousemuseum.org
The Customs House Museum and Cultural Center is Tennessee's second largest general interest museum. It features fine art, history, and children's exhibits.
Couture Crush
Located at 101 Franklin Street
Couture Crush is happy to host Judy Morgan and Jewels by Judy at the September First Thursday Art Walk. Stop in and see the artistic ways you can update and accessorize your fall wardrobe.
The L & N Train Station
Located at Commerce and Tenth Streets
The Clarksville Arts and Heritage Development Council is sponsoring the opening reception for the second annual Tennessee Watercolor Society's regional show at the L & N Train Station as part of the September 7th ArtWalk from 5:00pm to 7:00pm.
The reception will offer Clarksvillians a chance to see works by some of the best watercolorists in Middle Tennessee, including several local, well-known artists, and to talk with the artists about their individual approaches.
The exhibit will be up through the month of September. Train station hours are Tuesday, Thursday and Saturday from 9:00am to 1:00pm.
Mildred & Mable's
Located at 109 Franklin Street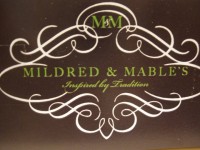 Mildred and Mables is proud to announce the grand opening of Isabella and Sophia, a full service salon, during the September Art Walk.
Stop in to take a tour of the new salon and schedule an appointment to put an artistic twist on your hair this fall.
Sections
Events
Topics
APSU, APSU Art Department, art, Austin Peay State University, Bethel University, Bloomfield MI, Bob Privett, Chattanooga TN, Cheekwood Museum of Art, Clarksville Academy, Clarksville Arts and Heritage Development Council, Clarksville TN, Couture Crush, Customs House Museum and Cultural Center, DAC, Downtown Artists Co-op, Downtown Clarksville, Downtown Clarksville Association, drawing, First Thursday Art Walk, Franklin Street, Georgia Avenue, Hodgepodge, Judy Morgan, L&N Train Station, live music, Middle Tennessee, Mildred and Mable's, Murray KY, Murray State University, Nashville TN, New South Coffee Company, North Second Street, Olen Bryant, painting, Peg Harvill Gallery, Photography, Public Square, Rogate's Boutique, Roxy Regional Theatre, Runner's Hub, South Second Street, Strawberry Alley, Tennessee Watercolor Society, The Alley, The FrameMaker, The Gilroy, University Avenue, University of Georgia, Watercolors