Tennessee Titans (0-0) vs. Pittsburgh Steelers (0-0)
Sunday, September 8th, 2013 | Noon CDT
Heinz Field | Pittsburgh, PA | TV: CBS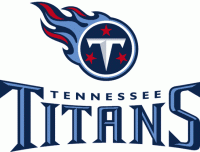 Nashville, TN – The Tennessee Titans (0-0) open the regular season on the road this week against the Pittsburgh Steelers (0-0), marking the 76th all-time meeting between the two franchises. Kickoff at Heinz Field (capacity 65,500) is scheduled for 1:00pm EDT/noon CDT on Sunday, September 8th.
This week's game will be televised regionally on CBS, including Nashville affiliate WTVF News-Channel 5. Ian Eagle will handle play-by-play duties while Dan Fouts provides analysis.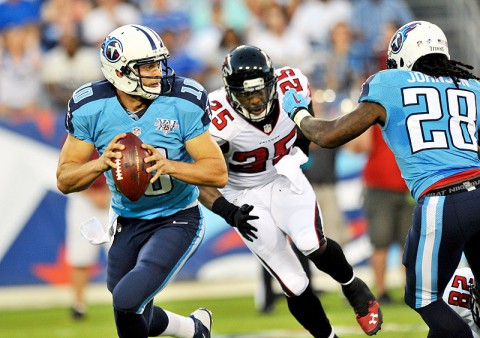 The Titans Radio Network, including Nashville flagship 104.5 The Zone, will broadcast the game across the Mid-South with the "Voice of the Titans" Mike Keith, analyst Frank Wycheck and sideline reporter Cody Allison.
Additionally, ESPN Radio will broadcast the game to a national radio audience. Sean Mc-Donough (play-by-play) and Mike Tomczak (analyst) will have the call.
Titans Turn Focus To Regular Season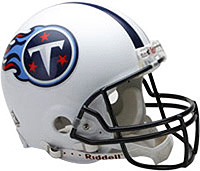 The Titans turn their attention to the Steelers after closing out the preseason last week at Minnesota. The Vikings got a late field goal to win the game by a final score of 24-23, ending what was a back-and-forth affair that featured eight lead changes. It left the Titans with a 1-3 preseason record.
The Titans used the bulk of their starters, including quarterback Jake Locker, for only a series against the Vikings. Some, such as running back Chris Johnson, never took the field.
Locker completed three of five passes against the Vikings to bring his preseason passing totals to 49 attempts, 33 completions, 338 yards, one touchdown, no interceptions and a passer rating of 93.7.
The eighth overall pick in the 2011 NFL Draft, Locker is entering his second season as the team's starter. In 2012, he started 11 games, missing five full games and parts of two other contests with a left (non-throwing) shoulder injury. Including his rookie season, his career statistics include 211-of-380 passing for 2,718 yards, 14 touchdowns and 11 interceptions, plus two additional rushing touchdowns.
The Titans this week begin their third campaign under head coach Mike Munchak, who is in his 32nd consecutive season as a player or coach with the franchise. His total of 15 wins from 2011-12 was the third highest number in team history in a head coach's first two full seasons.
Munchak and general manager Ruston Webster oversaw significant changes to the team during the 2013 offseason. Through free agency and the draft, the Titans added more than two dozen new faces.
Among the veteran newcomers expected to make their regular-season debuts this week with the Titans are safety Bernard Pollard (Baltimore Ravens), left guard Andy Levitre (Buffalo Bills), center Rob Turner (St. Louis Rams), tight end Delanie Walker (San Francisco 49ers), linebacker Moise Fokou (Indianapolis Colts), defensive end Ropati Pitoitua (Kansas City Chiefs) and defensive tackle Sammie Hill (Detroit Lions). The team's first-round draft pick, right guard Chance Warmack, also is expected to start this week.
Levitre, Turner and Warmack, alongside stalwart bookend tackles Michael Roos (left) and David Stewart (right), are commissioned with opening holes for Johnson, who begins his sixth NFL season on Sunday. Since Johnson entered the league in 2008, his 6,888 rushing yards rank second in the NFL, trailing only Adrian Peterson's 7,508 rushing yards.
The Steelers
Led by Mike Tomlin, who enters his seventh season as head coach, the Steelers are coming off an 8-8 record and a third-place finish in the AFC North in 2012.
Yet the Steelers finished last season with the NFL's top-ranked defense (275.8 yards per game) and the league's best passing defense (185.2). It was the fourth time under Tomlin that the Steelers led the league in total defense, and many of the mainstays in the lineup return in 2013, such as linebacker LaMarr Woodley and safety Troy Polamalu.
The Steelers offense is led by two-time Pro Bowler Ben Roethlisberger. In nine previous seasons, the former first-round pick has quarterbacked the team to four division titles, three AFC Championships and two Super Bowl victories. During the 2012 campaign, he passed for 3,265 yards and 26 touchdowns with only eight interceptions, and along the way, he surpassed Terry Bradshaw as Pittsburgh's all-time leading passing yards leader.
Titans-Steelers Series At A Glance
Overall series (regular & postseason): Steelers lead 44-31
Regular season series: Steelers lead 41-30
Postseason series: Steelers lead 3-1
Total points: Titans 1,312, Steelers 1,588
Current streak: One win by Titans
Titans at home vs. Steelers: 20-18 (including 1-1 in playoffs)
Titans on the road vs. Steelers: 11-26 (including 0-2 in playoffs)
Longest winning streak by Titans: 7 (1997-00)
Longest losing streak by Titans: 5 (twice, last 1994-96)
Titans vs. Steelers at LP Field: 6-2
Last time at LP Field: Steelers 23 at TITANS 26 (10/11/12)
Titans vs. Steelers at Heinz Field: 1-4
Last time at Heinz Field: Titans 17 at STEELERS 38 (10/9/11)
First time: OILERS 19 at Steelers 7 (9/20/70)
Mike Munchak's record vs. Steelers: 1-1
Mike Tomlin's record vs. Titans: 3-2
Mike Munchak's record vs. Mike Tomlin: 1-1
A Titans Victory Would
Improve Mike Munchak's career record as a head coach to 16-17.
Give Jake Locker a 5-7 career record as a starting quarterback.
Give the Titans an all-time Kickoff Weekend record of 28-26, including an 8-7 Kickoff Weekend record in the Titans era (since 1999).
What To Look For This Week
RB Chris Johnson can record the 34th 100-yard rushing game of his career.
RB Chris Johnson needs 112 rushing yards to become the third player in franchise history to reach 7,000 career rushing yards, joining Eddie George (10,009) and Earl Campbell (8,574).
RB Chris Johnson needs two touchdowns to become the fourth player in franchise history with 50 touchdowns, joining Eddie George (74), Earl Campbell (73) and Charlie Hennigan (51).
QB Jake Locker needs 282 passing yards to reach 3,000 for his career.
G Chance Warmack can become the first Titans rookie offensive lineman to start Week 1 for the Titans since Michael Roos in 2005.
WR Nate Washington can extend his streak of consecutive games with at least one reception to 79 (65 games with the Titans).
Several veteran free agents who signed with the Titans as free agents during the offseason are scheduled to make their regular season debuts in a Titans uniform, including TE Delanie Walker, RB Shonn Greene, G Andy Levitre, C Rob Turner, LB Moise Fokou, DT Sammie Hill, DT Antonio Johnson, DE Ropati Pitoitua, S Bernard Pollard and S George Wilson.
Titans-Steelers Series History
This week's game is the 76th meeting between the Titans/Oilers and Steelers in a rivalry that dates back to 1970. The Steelers lead the series 44-31. There is no team the Titans have met in their history as often as the Steelers. The next closest is the Cincinnati Bengals with 74 games versus the Titans.
In 1970, upon the merger of the American Football League and the National Football League, the Steelers and then-Oilers began play in the newly-formed AFC Central Division. For the next 32 years (1970-2001), they competed at least twice per season with the exception of 1982 (strike shortened season) before the Titans moved to the AFC South and the Steelers to the AFC North in 2002. Since 1970, there have been only three seasons — 2004, 2006 and 2007 — in which the Titans and Steelers have not squared off.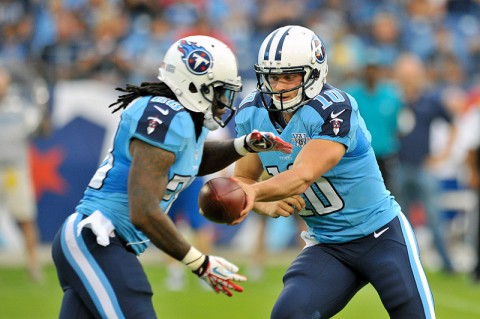 The first meeting in 1970, a 19-7 Oilers win, was the first regular season game in Three Rivers Stadium, the Steelers' home until moving to Heinz Field in 2001.
With the Titans' Thursday primetime victory over the Steelers in 2012 (26-23 on October 11th), they broke a three-game winning streak by the Steelers that went back to the 2009 opener in Pittsburgh.
The Titans have won 12 of the last 18 games, including a seven-game winning streak from 1997-2000 and a three-game winning streak from 2002-05. One of those Titans victories was a 34-31 final score in a 2002 Divisional Playoff contest.
In addition to Tennessee's 2002 playoff victory, there have been three other postseason games between the teams. They played back-to-back AFC Championship Games following the 1978 and 1979 seasons, with Pittsburgh's "Steel Curtain" prevailing both times against the "Luv Ya Blue!" Oilers. The Oilers also lost a 1989 Wild Card Game in overtime against the Steelers.
The last time the clubs played at Heinz Field was in Week 5 of the 2011 campaign. Ben Roethlisberger completed five touchdown passes, and the Steelers rushed for 174 yards in a 38-17 victory.
Titans-Steelers: The Last Meeting
Pittsburgh Steelers 23 at Tennessee Titans 26
Thursday, October 11th, 2012
LP Field, Nashville, TN
| | | | | | |
| --- | --- | --- | --- | --- | --- |
| | 1 | 2 | 3 | 4 | Final |
| Pittsburgh Steelers | 10 | 0 | 3 | 10 | 23 |
| Tennessee Titans | 6 | 10 | 0 | 10 | 26 |
In Week 6 of the 2012 season, Rob Bironas made a 40-yard field goal as time expired to give the Titans a 26-23 victory over the Pittsburgh Steelers at LP Field.
The last-second field goal concluded a brief 33-yard drive that began after Shaun Suisham missed a 54-yard field goal that would have given the Steelers the lead with 49 seconds remaining in the fourth quarter. Quarterback Matt Hasselbeck and the Titans offense took over at their own 45-yard line, and on third-and-five from the 50, Hasselbeck found tight end Jared Cook for a 25-yard gain to set up Bironas' kick.
The seesaw affair featured five lead changes and more than 750 yards of combined offense (Steelers 412, Titans 359). Hasselbeck, who started for an injured Jake Locker (shoulder), completed 25 of 44 passes for 290 yards, one touchdown and one interception, while Steelers quarterback Ben Roethlisberger was 24-of-40 for 363 yards, one touchdown and an interception.
To open the game, Hasselbeck directed a nine-play, 69-yard drive. He converted a third-and three with a 15-yard pass to Kenny Britt, and Bironas made a 22-yard field goal to put them ahead.
The Steelers responded with consecutive scores. A 49-yard kickoff return by Chris Rainey put Suisham in position for a 29-yard field goal, and they needed only one play to score on their following series. Roethlisberger connected with Mike Wallace for an 82-yard touchdown strike to give them a 10-3 lead.
Shortly after a 38-yard field goal by Bironas, the special teams unit helped the Titans retake the lead. After the Tennessee defense forced a three-and-out, linebacker Tim Shaw blocked a Drew Butler punt, and Jason McCourty recovered at the one-yard line. Two plays later, running back Jamie Harper scored on a one-yard run, making the score 13-10.
With less than two minutes to go in the second quarter, the Steelers were driving when McCourty intercepted a deep pass intended for Antonio Brown. Hasselbeck completed passes of 19 yards to Cook, 12 yards to Chris Johnson and 15 yards to Kendall Wright. As time expired in the first half, Bironas connected on a 47-yard field goal to extend the Tennessee lead to 16-10.
The Steelers scored the game's next 13 points, putting points on the board on three consecutive drives. Their opening drive of the half went 65 yards on 11 plays, ending with a 28-yard field goal by Suisham.
The Titans appeared to record their second takeaway of the game later in the third quarter, but a Mike Martin sack and forced fumble against Roethlisberger was changed upon replay review to an incomplete pass. The Steelers converted four third downs on the 80-yard march, the last of which was a one-yard touchdown run by Baron Batch.
Moments later, the Titans committed their first turnover of the game. On a pass by Hasselbeck intended for Wright, linebacker Lawrence Timmons recorded an interception. But the Titans defense limited the Steelers to a 52-yard field goal, setting the stage for a Titans comeback.
The Titans took over at the 20-yard line with 8:18 on the clock. On third-and-eight from the 50, Wright took a pass from Hasselbeck 35 yards. Tennessee converted another third down on a Pittsburgh penalty, and finally, on third-and-goal, Hasselbeck connected with Britt on a five-yard touchdown pass to tie the score at 23-23 with 4:19 remaining.
The Steelers' fourth and final drive of the second half was cut short at the Tennessee 36-yard line, and Suisham's 54-yard attempt fell short. Hasselbeck then directed the game-winning drive.