Written by Sgt. Sinthia Rosario
101st Sustainment Brigade, 101st Airborne Division (AA) Public Affairs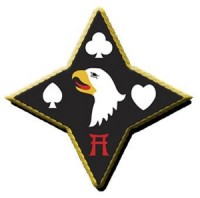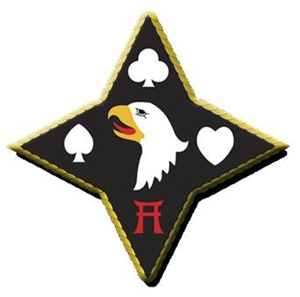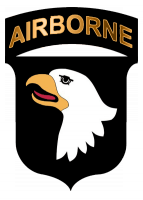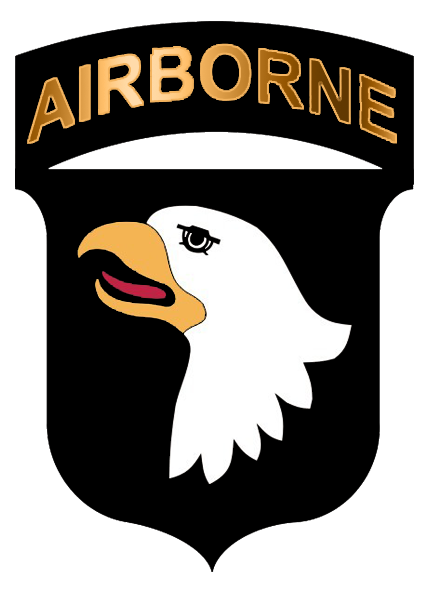 Bagram, Afghanistan – The ability to communicate efficiently with hand signals is vital for two soldiers who execute missions with the Kalmar RT-240 Rough Terrain Container Handler (RTCH) in a boisterous environment, full of revving engines and screeching metal.
Spc. Kevin E. Berry, a materials handling equipment (MHE) operator, and Spc. Casey E. Sleeman, a cargo specialist, both soldiers with the 203rd Inland Cargo Transfer Company, 77th Combat Sustainment Support Battalion in support of Task Force Lifeliner, use authoritative hand signs and gestures to pass messages between each other while they move, stack and un-stack containers with the RTCH.
Both soldiers have gone on multiple missions together and have learned to understand each other, which has strengthened their communication and trust. The team makes light of their communication skill set and explain that it is to the point where they can almost read each other's thoughts just by facial expressions.
Sleeman, a native of Sioux Falls, SD, exclaimed, "He's (Berry) perfectly fine with picking up a conex until he can't quite see at the right angle, then he'll just look down at me and I instantly know, "hey what do I need to do?", then I give him the hand signals and get-er-done."
He also added that one of the biggest challenges is the manipulation of Kalmar arm. It has to be at the optimal angle to enable it to lift its maximum weight. In these cases they must realign the RTCH in order to safely move these massive containers.
Berry, a native of Grantsburg, WI, expressed how he feels when he's behind the wheel of a RTCH.
Berry exclaimed, "It is a little different, it's usually the biggest thing on the road. It tops out at 23 miles per hour, which is strange in itself. Usually you don't even get to third gear on the road because of the top handler swing."
He continued to explain that his primary focus is safety, which entails going slow and paying attention to his surroundings including power lines, people and other vehicles, especially when he has to turn.
As he sits in his RTCH smiling, he speaks very highly of the monstrous vehicle that he drives on a daily basis.
"It (RTCH) won't let you hurt it and it will not hurt itself," excitedly exclaimed Berry. "It's got like six computers: it locks you out before you can even break it. If anything is wrong in here it'll sense it and it'll tell you on this computer screen. It's nice!"
He describes his first days on the RTCH as though he felt every little bump and rock, and the nerves one gets as the RTCH has a swaying motion.
Berry continued to explain how experience plays a role in the confidence the soldiers have in their equipment, which allows them to make sound decisions.
Sleeman makes sure he is focused and alert as Berry drives his RTCH around the yards during their daily operations.
"My job as the ground guide is to make sure that the operator does not come in contact with anything other than the ground and the conexes, whether it's people, vehicles, stacks of conexes, buildings, anything like that," said Sleeman.
He then recalled a picture he had once seen where a RTCH had driven over a civilian car and "completely crushed it, like it was a monster truck that ran over it."
"Obviously if it would do that to a car, lord knows what it would do to a person," added Sleeman.
Almost two months into their deployment in Afghanistan, the two soldiers have built a great bond knowing that it takes two to get to the job done. They both realize safety is the priority, and continue to enhance their communication focus to complete their daily mission, creating a unique and solid team.
As he finished up his container movement, Sleeman reiterated his mission, "My job is to make sure that everything gets where it needs to go and in that process it's all done safely."
Photo Gallery