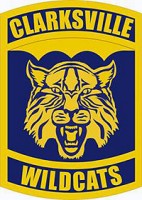 Springfield, TN – Clarksville High School traveled to Springfield for a district volleyball match today, and the Wildcats came out on top.
Springfield took the first game on a score of 25-18. Clarksville rebounded in the second game to win 25-15. The Lady Wildcats would go on to win the next two games to close out the match.
Sarah Lindsay led the Wildcats producing 8 kills. Abby Anderson ran the CHS offense with her setting, and produced 23 assists in the match, Kelsey Jankowski led the team with 3 service aces.
Hannah Goins and Abby Anderson both had 2 aces during the match.
CHS is currently 6-2 in district play.