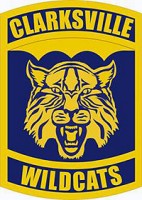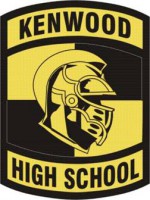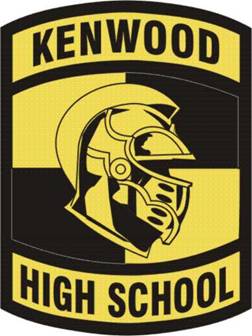 Clarksville, TN – Clarksville High School's volleyball team earned a spot in the semifinal round of the District 10-AAA Tournament, October 3rd, as they defeated Kenwood High School 3-0, by scores of 25-17, 25-17, 25-14.
The Lady Wildcats (11-4) will next face the winner of the Henry County High School-West Creek High School quarterfinal match – which was also played on October 3rd.
"From the very beginning of the season our goal has been to play as deep into October as possible," Clarksville High coach Jami Thomas said. "It's not about who we're beating; it's getting that one step further in October."
The match started off as a back-and-fourth affair in Game 1, as the Lady Wildcats only held an 18-14 advantage.
But Clarksville High slowly started to pull away behind the play of their setter Abby Anderson – who recorded two late kills to go with Rachel Nelson's kill and service ace to close out the first game on a 7-3 run.
"I've been working with her (Anderson) since she was an eighth grader and she's improved immensely," Thomas said. "When you run a 5-1 (offense) you have to make sure that your setter is aware to be an offensive threat. If not you're just playing three against two (at the net) the whole time.
"I'm very proud of the way she has recognized that, and not just in the dump, but in the fact that she is a hitter and can swing."
Overall, Anderson totaled seven kills, 21 assists and three aces in the match.
Unlike Game 1, the final two games saw the Lady Wildcats get out to big, early leads, with Kenwood rallying to keep Game 2 close, but just run out of gas in the third game.
"I'm not upset at all about today because the kids have worked so hard all year and have improved so much," Kenwood coach Lynda Courtney said. "It is our first year with them and we were below six-foot under when we started and now we're competitive in almost every match we play.
"We're going to work in the offseason, go to camps and be even better next year. We have a lot of work to do, but we will be better come next season."
Kadi Smith would lead the Lady Wildcats with eight kills, with Nelson and Sarah Lindsay adding five kills each.
Nelson would also add four aces and Lindsay three.
Diamond Foster would lead Kenwood with seven kills, with Jessica Del Valle recording eight assists.
Both the semifinals and finals of the District 10-AAA tournament will be played at Rossview High School, October 5th, with the first semifinal starting at 9:00am and the finals scheduled to begin at noon.
Photo Gallery