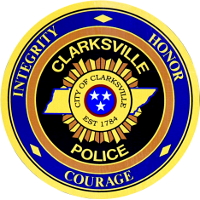 UPDATE: 11:43am Mr. Grizzard has been located.  The search has been called off.
Clarksville, TN – The Clarksville Police Department is asking for the public's help in locating a missing elderly man with Alzheimer's. Maxie Dean Grizzard, 77 (DOB- 6/22/36), was last seen on today's date, November 21st, 2013, at approximately 12am, at his residence, located at the 200 block of Turnberry Circle, near Old Sango Rd. by Madison St.
He is described as a white male, 5 feet 10 inches tall, weighing 165 pounds. He has brown eyes and gray hair. He was last seen wearing baggy blue jeans, a green and beige plaid jacket, a blue shirt, and a Tennessee cap, which is beige with an orange "T" on the front. Also, he wears prescription glasses.
Observations to Note:
The complainant states that he walks and acts normal. The Alzheimer's is more noticeable in conversation.
Last week he was found in Stewart County, where he grew up. He could be trying to find a ride back to Stewart County.
If anyone locates Mr. Grizzard, call 911 or the Clarksville Police Department at 931-648-0656.
There are no photos of Mr. Grizzard at this time.