Written by Deanna McLaughlin
Clarksville City Councilwoman for Ward 2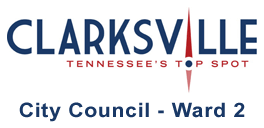 Clarksville, TN – As we celebrate the birth of Jesus, I hope that this message finds you in good health. I wanted to take a moment to wish you all a Merry Christmas and wish you the best for 2014.
I am sorry for those of you who have lost loved ones this year. Last year when my Dad passed it hit me hardest at Christmas time. I tried focus on the good memories which helped greatly.
As I look back on this year I have a lot to be thankful for. My husband and I marked our 20th year as Clarksvillians in October. I have now lived in Clarksville longer than I lived in my home town.
I am thankful to live in a city filled amazing, kind and caring people.
I am also grateful to have been able to represent you on the city council for seven years, it is truly rewarding when you call or e-mail me with a problem and we work together along with the appropriate department to get it resolved. We have amazing City Department heads and employees who care for this city as much as we do.
Thanks to Governor Bill Haslam and his staff, Clarksville received a great gift in the announcement of Hankook Tire's first North America manufacturing facility being located in Clarksville.
Please keep our deployed soldiers and their families in your thoughts and prayers. Please keep our public safety employees in your thoughts and prayers as well.
I wish you and yours a very Merry Christmas and a safe and Happy New Year. I look forward to what 2014 will bring.