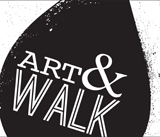 Clarksville, TN – Produced by The Downtown Clarksville Association, First Thursday Art Walk is a free, self-guided tour spanning a 5-block radius that combines visual art, live music, engaging events and more in the heart of Downtown Clarksville.
With 10+ venues, bars and businesses participating each month, the First Thursday Art Walk in Clarksville is the ultimate opportunity to savor and support local creative talent.
The January Art Walk will be held January 2nd, from 5:00pm to 8:00pm at the shops and galleries on Public Square, Franklin Street, and Strawberry Alley.
The participating businesses are listed below as well as a description of the work they will be exhibiting and services they will be offering during the event.
The Downtown Artists Co-op
96 Franklin Street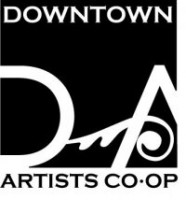 The Downtown Artists Co-op is an association of talented local artists and interested patrons dedicated to promoting the visual arts in the Clarksville/Montgomery County area.
Downtown Artists Co-op is proud to present "Delights of Winter", an exhibit of fine art featuring Claus "Dutch" Mann and Heike Sichterman. The exhibit features hand-made jewelry and photography by Heike and intricate, wood carvings by Dutch.
For this exhibit, Heike was inspired by "the European palaces built in the Baroque style. The opulence and splendor in gold and vivid colors one would see in the interior, (this) is what I tried to recreate in my jewelry reminiscent of what the ladies would wear for a lavish Winter Ball."
A native of Germany, Hieke muses on her exhibit, "Even in those dreary winter days one can find things to cheer one up. There are joys in a winter scene with snow sparkling in the sun, or sparkles and splashes of color in jewelry one may see in stores."
Dutch's wood carvings offer a wonderful compliment to Hieke's exquisite jewelry. His work for this show includes low-relief wood carvings of woodland nature scenes, colored with paints. Dutch is Veteran of World War II and the Korean War. He is also a native of Germany who immigrated to the US in 1924 at 7 years of age.
Inspired by his mother, he took up art using pencil, ink, watercolor and oils as a young man. He developed a love of wood carving while teaching at Boy Scout camp here in Middle Tennessee He and his wine barrel carvings are a fixture at Beachaven Winery in Clarksville. He is an esteemed member of the Tennessee Woodcarvers Association.
Please join us at the DAC Gallery, 96 Franklin Street for the opening reception of Delights of Winteron Thursday, January 2nd, 5:00pm-8:00pm. As always, the opening reception is a center point of Clarksville's First Thursday Art Walk. The DAC will be serving up stunning new works of art along with delicioushors d'oeuvres, punch and wine. The exhibit will be on display through February 1st.
Edward's Steakhouse
107 Franklin Street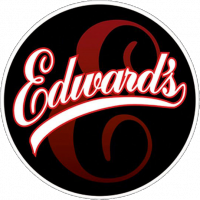 Edward's Steakhouse will feature jewelry designed by sisters, Barbara Russell and Judy Todd, from Goodlettsville. For the last six years, they have been displaying their jewelry at various craft shows in the Middle Tennessee area. Barbara and Judy use semi-precious gemstones, crystals, fresh water pearls and some sterling silver in their designs.
Take advantage of their Thursday special. Half priced $7.00 appetizers and 2 for 1 draft drink specials.
The Framemaker
705 North 2nd Street, Ste B
Traditional Portrait Studies: Students of Brad Reagan
Drawings by Austin Peay State University art students
The Framemaker proudly presents portraits by Austin Peay State University (APSU) drawing students, taught by Brad Reagan. This exhibit is part of Clarksville's First Thursday Art Walk on January 2nd, 2014.
An opening reception will be held from 5:00pm to 8:00pm. The drawings will remain on display at the Framemaker throughout the month of January during normal business hours (Monday through Friday 10:00am – 5:00pm).
These are the final projects of Brad Reagan's figure drawing class. Observational and drawing material skills were applied to the human body with special emphasis on the portrait. Students focused on Old Masters such as Rembrandt, as well as Modern Masters like Lucian Freud.
According to Brad Reagan, "The most important part of drawing instruction, aside from line and material sensitivity, is teaching students how to 'look.'"
The Framemaker is located at the corner of North Second Street and Georgia Avenue, across from the Clarksville Academy.
The Runner's Hub
127 Franklin Street

The Runner's Hub hosts group runs around Historic Downtown Clarksville every Thursday evening at 5:30pm.
They will be hosting a group run on Art Walk Thursday evening at 5:30pm as well.
The Roxy Regional Theatre – Peg Harvill Gallery
100 Franklin Street

The Peg Harvill Gallery at the Roxy Regional Theatre is please to host local artist Cynthia Marsh for the January Art Walk.
The Peg Harvill Gallery will NOT be open for First Thursday Art Walk due to the holiday vacation. Gallery hours continue Monday, January 6th, 2014 from 9:00am – 2:00pm.
For tickets and more information please visit www.roxyregionaltheatre.org or call the box office at 931.645.7699.
The Gilroy Neighborhood Pub
140 University Avenue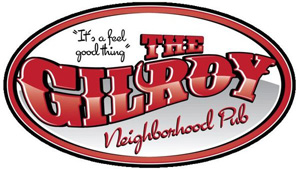 Continue your evening of Art Walk down Franklin Street and stop in The Gilroy for a refreshing beverage and a great meal.
After Walk Party at The Gilroy… 2-4-1 Drafts til midnight, 2-4-1 Cocktails til 10:00pm.
Customs House Museum
200 South 2nd Street


The Customs House will be hosting a book signing of "The Waking Up" by local author Melanie Meadow. Pick up your copy of Melanie's latest book, "The Waking Up. A Frontier Girl Stirs to Life During an Early American Revival." A wonderful and unique gift for the holiday season.
Elizabeth Mabry will also provide musical entertainment on the violin.
Also on exhibit: "Wild Ones" by Cindy Billingsley, Dane Carder: Ghosts & hopes, Jennifer Bowman: Entangled Roots, The Surreal Life of Mindy Herrin.
Check out the new permanent exhibit "Becoming Clarksville: Honoring Legacies of Leadership."