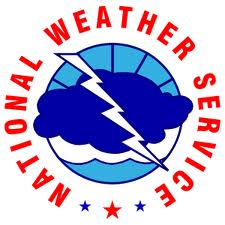 Clarksville, TN – The National Weather Service has issued a wind advisory from 6:00am to 6:00pm for all of Middle Tennessee including the Clarksville-Montgomery County area for Tuesday, January 21st.
An arctic cold front will move rapidly across Middle Tennessee as the Tuesday morning hours progress bringing strong gusty winds to the mid-state throughout the day.
A strong canadian based high pressure system will build behind, causing a strong surface pressure gradient to develop.
Wind speeds will increase around dawn into the 15 to 30 mph range. Gusting 35 up to 45 mph at times, mainly during the morning hours.
These elevated wind speeds will begin to decrease as the afternoon hours progress on Tuesday.
Gusty winds will create difficult driving conditions. Loose outdoor items may be blown around as well.
A wind advisory means that winds of 25 to 39 mph and/or gusts of 35 to 57 mph are expected. Winds this strong can make driving difficult. Especially for high profile vehicles. Use extra caution.
Counties Affected
Bedford County, Benton County, Cannon County, Cheatham County, Clay County, Coffee County, Cumberland County, Davidson County, De Kalb County, Dickson County, Fentress County, Giles County, Grundy County, Hickman County, Houston County, Humphreys County, Jackson County, Lawrence County, Lewis County, Macon County, Marshall County, Maury County, Montgomery County, Overton County, Perry County, Pickett County, Putnam County, Robertson County, Rutherford County, Smith County, Stewart County, Sumner County, Trousdale County, Van Buren County, Warren County, Wayne County, White County, Williamson County, and Wilson County.