Clarksville, TN – When most former Austin Peay State University athletes earn entrance into the APSU Athletics Department Hall of Fame they are done with their careers, or at the least near the end of them.
But that isn't the case for one of this year's inductees in former Govs pitching standout Shawn Kelley, who is just days away from reporting to spring training in Tampa, FL, which begins his sixth season in Major League Baseball and second with the New York Yankees.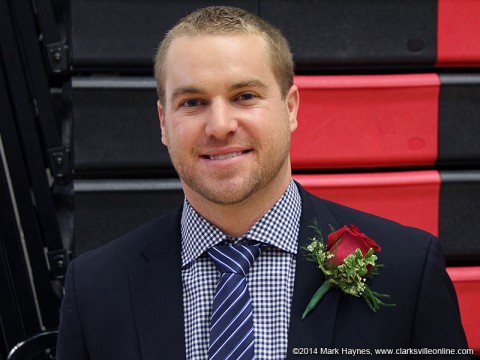 "It sinks in almost every day," Kelley said.
"I don't think there's a day that goes by at some point — even if it's for a second — that I sit there and look over at his locker, it's kind of close to mine, and just say 'wow' Derek Jeter's locker is right there and we're teammates and friends and it's just surreal."
"Playing major league baseball is hard to describe, but to do it with guys like that and to be able to call those guys teammates and friends brings even more meaning to it."
But it almost didn't happen, as the Louisville, KY native injured his right elbow in his first start his freshman season at Austin Peay and required Tommy John surgery.
But there was no quit in Kelley, as he bounced back to become one of the best, if not the best, big-game pitchers to ever wear the Red and White.
"I remember early on just trying to get through my freshman season," Kelley said. "Then it was carrying on the (Austin Peay) tradition and continue to win and then it was getting my degree and trying to do something special my senior year.
"I would have never thought in a million years that so many more steps would lead to pitching for the New York Yankees or the Seattle Mariners in the Major Leagues. It's been an amazing ride and I'm truly blessed."
Drafted in the 13th-round by the Seattle Mariners in the 2007 amateur draft, it took Kelley less than two seasons to pitch his way to the majors, making his MLB debut on April 10th, 2009 at the age of 24.
On that Seattle Mariners team were two future MLB Hall of Famers in Ken Griffey Jr., and Ichiro Suzuki and now after being trained to the Yankees in 2013, he is again a teammate of Ichiro's, but also probable MLB Hall of Famers Derek Jeter and Marino Rivera.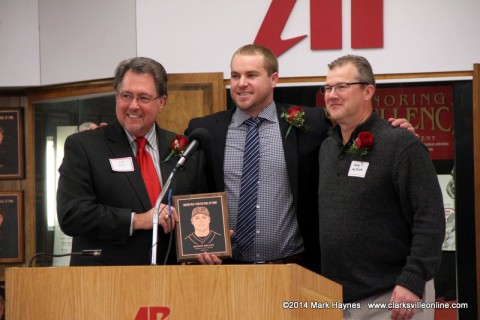 "It was just really special not only to reach that goal that every young baseball player hopes or dreams of, but then to do it with a guy I idolized as a kid (Griffey) and a superstar like Ichrio," Kelley said. "Then to go on to the Yankees and play with guys like Derek Jeter, Marino Rivera, Andy Pettitte and the list just goes on. They're all amazing and special people and they're all as advertised and it's been a real treat."
But Kelley also knows there are expectations in being a major league pitcher and wearing the Yankee pinstripes.
"The Seattle Mariners are great, classy organization, but there is expectation with the Yankees that were just not going to try to get to the playoffs, we're not going to shoot for these, we want to win a championship," he said. "That's what they expect year in and year out. With that expectation there is pressure, but I'll take that pressure on because the reward that can come out of it and what we can achieve as a team and what I can do for my personal career and my family is amazing."
And if history shows anything about Kelley, who turns 30-years old on April 26th, there should be many more years of success before he finally calls it a career.
"I hope I can get a few more years in," Kelley said. "I take it a year at a time and I'm going to try to get through this season, pitch the best that I can, and hope that leads to four or five more good seasons. If I can do that I will be truly blessed and truly happy.
"But if I never pitched another day I'd be complete satisfied and happy with what I've done with my career and everything that I've achieved, but I hope there's more good years to come."