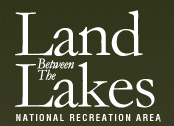 Golden Pond, KY – The latest blast of winter weather mix that fell across Western Kentucky impacted Land Between The Lakes (LBL) National Recreation Area.
At this time, LBL has no electric, phone, or water services. All LBL offices and facilities are closed as a result. Once power is restored, staff will be able to assess any damages and begin clean-up.
Management is unsure of the timeframe, as temperatures are predicted to remain below freezing for several more days and wind may cause additional damage and unsafe conditions to exist.
Anyone traveling through LBL is advised to use extreme caution as roads remain heavily ice covered, and ice covered trees and limbs continue to fall throughout the area. If travel is not necessary, please stay off LBL roads.
Follow LBL on Twitter @LBLScreechOwl or @LandBtwnLakes for updates.